OAU JUPEB 2019 REGISTRATION FORM CLOSING DATE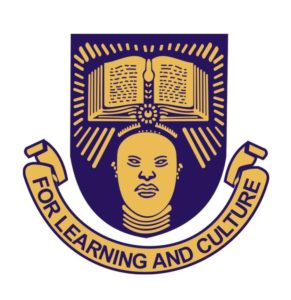 As of the 16th September, 2019, we were aware that The Obafemi Awolowo University – OAU Jupeb 2019 Registration Form was no longer on sale.
And a lot of people have been calling to ask if there is anything they can do. The answer is a simple yes. There is something you can do. There's a way you can register for JUPEB and gain admission into OAU after successfully passing your Jupeb Exam.
One thing you have to know is that not all  the people who gained 200level admission into OAU last year, through Jupeb, did their Jupeb with OAU. A good number of them came from Private Jupeb Centres.
And note that it's not only OAU that has stopped selling their JUPEB 2019 Registration Form.
Candidates interested in registering for  Unilag Jupeb, Unilorin Jupeb, Uniben Jupeb among other Jupeb affiliated Universities, no longer can. This is because they have all stopped admitting candidates for 2019/2020 Jupeb Programme.
But there are many Private Jupeb Centres that are accredited and duly registered. These Jupeb Centres, which we are a part of, are still selling Jupeb 2019 Registration Form.
We have helped so many students gain admission into OAU and other Universities through the Jupeb Programme. And we are here again to help you.
REQUIREMENTS FOR OAU JUPEB 2019 REGISTRATION FORM 

If you were to be registering directly with OAU, you would need to be sure of your eligibility. This means that you would need to be certain you were qualified to register.
According to OAU, the below is their requirements for candidates' eligibility:
"Eligible Candidates must possess minimum of 5 Credits at maximum of two sittings in at least 5 subjects (inclusive of English Language) relevant to the candidates desired course of study in the University.

The Programme leads to the award of JUPEB Certificate which enables candidate gain Direct Entry admissions into Obafemi Awolowo University and other Universities in Nigeria."
REQUIREMENTS FOR JUPEB 2019 REGISTRATION WITH US
When registering with us for JUPEB Programme and you will like to apply into OAU after the programme, the same requirements are applicable.
And you will see that according to even OAU, candidates could run Jupeb with them and apply for admission into other Jupeb Affiliated Universities. This is for those who ask us if it's possible to apply for Jupeb with us and gain admission into OAU. Now you know it's very possible to do your JUPEB with us and gain admission into any University of your choice. We have been doing it for years.
Now that OAU Jupeb 2019 registration form has closed, are you going to sit down at home? You must not do that.
We understand OAU is your dream school. But you can still gain 200lv admission there through JUPEB. It doesn't matter where you did your programme. As far as the Jupeb Centre is dully registered and accredited.
OAU 2019 JUPEB REGISTRATION FORM AND METHOD OF APPLICATION 
If you were registering directly with OAU, this is OAU's method of application.
This might be useful for those who will come across this post while trying to register for OAU JUPEB 2020 Registration Form.
Pay the Application fee of ₦15,000.00 through e-Tranzact Payment Platform at any branch of First Bank, Polaris Bank, Wema Bank or UBA Plc Nationwide. A Receipt which contains a Receipt Number and Confirmation Order Number will be given to you at the Bank. (Please note that Bank charges are to be paid).
Go to OAUCDL website: (www.oaucdl.edu.ng) and Click on: "JUPEB" and read the Instruction carefully. Create your account by clicking on "Apply Now!". You are to supply valid username, password, email address and other required information.
After creating the Account, login back into your Account with your username and password.
Make payment at any branch of First bank, Polaris bank or UBA via eTranzact network
Fill the online Application Form and upload your recent passport photograph. The passport photograph must meet the following specifications:

Also the passport photograph must be coloured with white background (Black and white photograph is not acceptable).
And the passport must be recent (not earlier than 3 Months before the time of the application) and the size should not be more than 100KB.

After filling the form, logout and keep your username and password safe. (Save your Username and Password on your Phone so as not to forget). Keep checking the website from time to time for the actual date of the entrance examination.
But now that it's too late to apply for OAU Jupeb 2019 registration form and you've decided to register with us, how can you apply?
HOW TO APPLY FOR JUPEB WITH US
To register for JUPEB, visit our Jupeb Jupeb Registration Portal through that link.
Once on our Jupeb Registration Portal, you will copy the school's account details.
Then go to the bank to pay your Jupeb Form fee which is #10,000 only. (Make sure to collect teller).
After making the payment, go to a cyber cafe with a passport photograph of yourself or of the candidate. Also, take along your O'level result if available. Note that you can use awaiting result to register. 
Revisit the Registration Portal and carefully fill the form in BLOCK LETTERS. (we can send you the link if you call us asking for it. This is for easy access to the Registration Portal.)
You will see where to scan your passport and teller, scan them accordingly.
Down after the spaces provided for your details, you will see a list of States where we have accredited Jupeb Centres available, click on any state you want.
Then submit. And call us on 09067866762 immediately.
Within 24hours, you will receive a feedback in the email address you have submitted in the form.
But for those in Ibadan, Lagos and Port Harcourt, we have Jupeb Registration Offices in those states. You can visit any of our registration offices to purchase your Jupeb form.
DURATION
For those who successfully purchased OAU Jupeb 2019 Registration Form and entered into the programme after sitting for the entrance exam, the duration for OAU Jupeb is one academic session of two semesters. It's the same with Unilag, Unilorin, Uniben and other Jupeb Affiliated Universities. It's like that with us.
OAU JUPEB 2019 SCHOOL FEES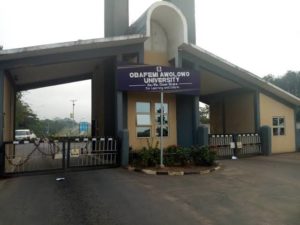 Most candidates and parents are always eager to compare how much we charge for Jupeb Programme and how much OAU charges.
OAU Jupeb school fees is between N235,000 and N255,000 and this is without accommodation.
But for those who run the programme with us, our Jupeb fees, which include accommodation, is between N250,000 and N280,000 depending on the state you decide to apply to.
We have Jupeb Centres in Lagos, Jupeb Centres in Ilorin, Jupeb Centres in  Ibadan, Jupeb Centres in Enugu, Jupeb Centres in Port Harcourt. Also, we have Jupeb Centres in Imo, Jupeb Centres in Abeokuta, Jupeb Centres in Abuja etc.
You can gain admission into any University of your choice after running your Jupeb Programme with us.
For more any enquiry or information, call us on 09067866762. And you can drop your comments in the comment box, we'll attend to every question as soon as possible.
We wish you good luck!