WHEN IS 2022/2023 IJMB REGISTRATION DEADLINE?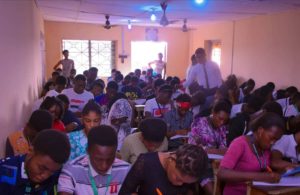 You are here because you are interested in registering for the 2022/2023 Ijmb session. And since you are yet to register, you want to find out when exactly is 2022/2023 ijmb registration deadline. Before you find yourself on this website, you may have seen varying dates from different websites and you don't know which to believe. Some say that 2022/2023 ijmb registration deadline is first week of January. Some other websites say that it is the second week of January. We are here to tell you that none of that is true.  Even till March those that want can still register for 2022/2023 Ijmb session.  But we always advice for early registration. To register today visit our 2022/2023 Ijmb Registartion Portal. Or visit any of our offices nationwide. For enquiries, call or Whatsapp us on 09067866762.
New to IJMB, read all about Ijmb Programme Here.
WHEN EXACTLY IS 2022/2023 IJMB FORM CLOSING?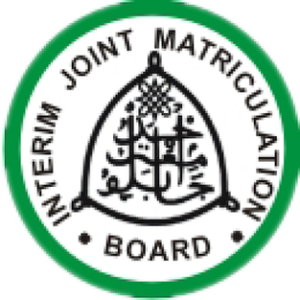 This is the question of many students and parents. The answer is that, for now there is no official date. And this is because until 2022/2023 Ijmb session begins officially, registration will still be ongoing.  2022/2023 ijmb session will commence mid-March. This will be after the examinations of current set; 2021/2022 set.  And what this tells us is that, 2022/2023 ijmb registration deadline is not now. 2022/2023 ijmb registration deadline might be sometime in late March or April. But whatever the date is eventually, we are going to inform you.
NOW THAT 2022/2023 IJMB REGISTRATION DEADLINE IS NOT NOW, WHEN SHOULD YOU THEN REGISTER?
Now! Register now. There are so many students who will not wait until 2022/2023 ijmb registration deadline date before they register. And this means that, those that register early will get the best of Ijmb centres. Nothing should stop you from registering today, if truly you are interested in 2022/2023 ijmb programme.
HOW MUCH IS 2022/2023 IJMB REGISTRATION FORM?
2022/2023 Ijmb Registration fee is N8,000. Don't let anybody tell you otherwise. You are likely to see other amounts in other websites. The truth is, it does not really matter. What you should be careful about is the legitimacy of such websites. But on here, Ijmb Form is N8,000.  And you can also visit our offices in Lagos, Ibadan, Port Harcourt, Asaba, Ilorin etc. to register.
Check your choice among the list of universities that accept IJMB programme for 200level direct entry admission.
2022/2023 IJMB ONLINE REGISTRATION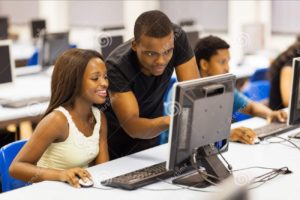 One question students ask frequently is how they can register for 2022/2023 Ijmb online, without being scammed? There are two ways. Register online for 2022/2023 Ijmb here.  But if you still do not want to register online, then call us on 09067866762 and we will send you the address of our office nearest to you. Our representatives are always ready to help you through the registration procedures.
2022/2023 ACCREDITED IJMB CENTRES
Be careful so that you don't register with a centre that is not recognised by the Ijmb body. There are many tutorial centres posing as Ijmb centres. Most of them are not recognised. But since you are, then congratulations. You are a step closer to registering with the best ijmb centre in the state of your choice. We have the best Ijmb centres in many states. Our records speak for us. Every year, we record at least 80% success rate in the 200level admission process of our students. We have accredited Ijmb centres in Lagos, Ibadan, Ilorin, Port Harcourt, Osun, Mowe, Enugu, Anambra, Asaba, among many other places. To find out their addresses, contact us on 09067866762.
2022/2023 Ijmb School Fees?
One essential factor that determines whether a lot of interested students end up registering for 2022/2023 Ijmb session is how much they are going to spend on the programme. This is when most students and parents call, they want to know the total cost of the programme. Now, for 2022/2023 session, Ijmb school fees is between N200,000 and 270,000 in most of our centres. But this depends on whether the candidate wants accommodation or not. For example, in Lagos, Ijmb is 200,000 without accommodation.
Be careful with those who entice you with very cheap Ijmb school fees. No accredited Ijmb centre will charge N150,000 for school fees. Unless they have a plan to get the balance from you when you resume by asking you to pay for one thing or another.
2022/2023 Ijmb school fees schedule covers the following:
Acceptance fee
Tuition fee
Text Books
Examination Fees
Accommodation (optional)
So, there is no way N150,000 will cover all those in a registered and accredited ijmb centre.
To make more enquiries, call or WhatsApp us on 09067866862. We are always glad to help you through your admission procedures.