2023/2024 IJMB FORM IS OUT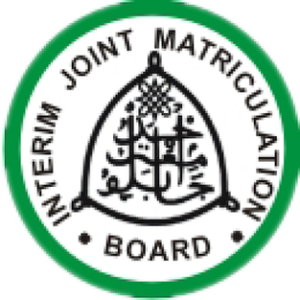 Yes, 2023/2024 Ijmb form is out.
The 2023/2024 IJMB Form is out now and students can begin to register for just N5,000. For those interested in registering for the next session of IJMB, this is to officially inform you that the 2023/2024 Ijmb Form is now out. So many people have been calling to find out when the registration procedures for 2023/2024 Ijmb would begin, and we promised to inform you once we have a date. Well, this is fulfilling that promise. As from 12th December, 2022, students can purchase their IJMB Form for 2023/2024 session. For quick enquiry, call us 09067866762.
Although, according to the calendar, the session is to start by April/May of 2023, we advice students to register as soon as possible. Early registration will help students averse what many of their peers faced in 2022; trying to register after deadline. We currently cannot say exactly how long the 2023/2024 IJMB registration period will last for, but students may not be able to register again once we resume the new session in April or May.
HOW TO REGISTER FOR THE 2023/2024 IJMB SESSION
The process to register for the 2023/2024 IJMB Session is simple and straightforward. Now that the 2023/2024 IJMB Form is out, the next thing to do, for potential candidates, is to register. There are two ways to register but candidates must be very careful as there are fraudsters online who purport themselves as IJMB agents, while in truth they are not.
To register for the 2023/2024 IJMB session, students can either register online on our 2023/2024 IJMB Registration Portal, or visit any of our offices that is closest to them.
HOW TO REGISTER ONLINE FOR IJMB
2023 Ijmb online Registration Form
Students are to visit the IJMB Registration Portal where they will fill the form with their details. Once on the Registration Portal, and before filling the form, the first thing to do is to make payment of N5,000. The official account details of the IJMB Centre, which you will pay into, is on the portal. Once you make payment, ensure you have a proof of payment on your phone, this is because you will need to upload it as a picture when filling the form. After making payment, you are to fill the Form carefully. Between 24 to 48 hours of submitting your form, you will receive an email from the centre on your admission updates.
HOW TO REGISTER FOR THE 2023/2024 IJMB SESSION AT THE CENTRE
There are accredited IJMB Centres in Lagos, Ibadan, Anambra, Port Harcourt, Uyo, Delta, Abuja, Ilorin, among many others. And each of these centres serve as registration offices too. This means that you, as a potential candidate, can visit any of our centres in the state that you are, to register. All you have to do is call the IJMB Helpline 09067866762. You can also find out the address of the IJMB centre closest to you when you call.
HOW MUCH IS IJMB FORM
Students are always confused when it comes to the official fee for ijmb registration. This is because they see different prices on different websites. We are here to inform you that the 2023/2024 IJMB Form is N5,000. Also, we warn students to be very careful when it comes to making payment for IJMB Form online. We encourage you to consider going to the centre for your registration, if you are close to any of our centres.
IJMB ACCREDITED CENTRES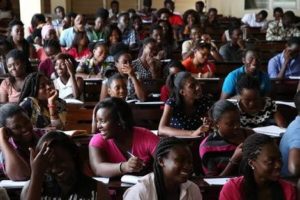 There are many ijmb accredited centres nationwide. For example, we have accredited ijmb centres in Ibadan, Lagos, Port Harcourt, Abuja, Uyo, Anambra, Ilorin, Asaba, Warri, Ekiti etc. Any interested candidate can call us on 09067866762 to find out the address of each of these centres.