ABOUT UNILAG JUPEB, UNIVERSITY OF LAGOS JUPEB AND LAGOS JUPEB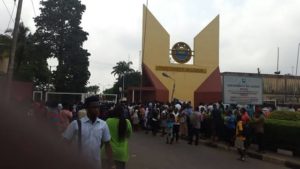 Unilag Jupeb is moderated by The University of Lagos through its School of Foundation Studies.
When students and parents call and ask any of the following questions, we know they mean one thing.
Sometimes, you're too late and unable to register for Unilag Jupeb directly with the University of Lagos itself. Or simply because your parents couldn't afford the fees. Good news is that you can still register for Unilag Jupeb through us at affordable fees which is between #250,000 and #280,000, hostel accommodation inclusive. Contact us today on 09067866762 for more details. 
Please, could you tell us about Lagos Jupeb? 
What is Unilag Jupeb and how does it work?
We have come to answer these questions in this post. And also tell you how you can register for University of Lagos (Unilag) Jupeb via Unilag Jupeb Registration Portal. 
For those who couldn't register directly with Unilag for JUPEB before the registration closed, you can register with us. It's still the same Unilag Jupeb Programme. Did you even know that you can do your JUPEB Programme at Obafemi Awolowo University or University of Ilorin and process your 200level Admission into The university of Lagos after? Yes, it's possible. That's why it's possible to do your Unilag Jupeb with us. 
And also, to inform those who are willing to register for Jupeb with Unilag Jupeb affiliated Private Centres. It's not compulsory to register with Unilag before you stand a chance for admission into the University of Lagos or any other affiliated Universities, via Jupeb.
You can do your JUPEB Programme with Obafemi Awolowo University and process your direct entry admission to the University of Lagos after the programme.
Also, you can do your Jupeb Programme with us or any Private Jupeb Centre and move to Unilag after the programme. All you have to do is obtain Direct Entry Form from JAMB and fill in your Jupeb results and details of the university you wish to cross to.
This will then lead us into explaining the difference between registering for Unilag Jupeb directly through University of Lagos and registering for Unilag Jupeb through JUPEB Affiliated Centres.
Read about other universities that accept Jupeb and offer admission without JAMB. 
UNIVERSITY OF LAGOS JUPEB PROGRAMME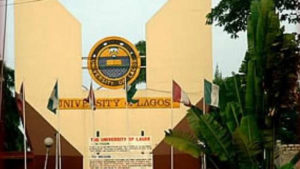 The University of Lagos Jupeb qualifies successful candidates, after passing through the Jupeb Programme, to gain admission into 200level without Jamb.
UNIVERSITY OF LAGOS (UNILAG) JUPEB ADMISSION PROCEDURES 
The University of Lagos, through its School of Foundation Studies, seeks application into its Jupeb Programme every year.
Applicants must visit  Unilag Jupeb official website to learn about the registration procedures http://foundation.unilag.edu.ng or www.unilag.edu.ng
Interested candidates who are applying for Unilag Jupeb should follow the instructions in the picture below.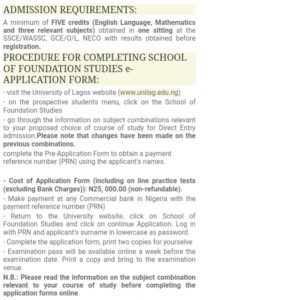 HOW MUCH IS UNILAG JUPEB REGISTRATION FORM: LAGOS JUPEB REGISTRATION FORM FEES
Unlike those who are registering with Unilag Jupeb affiliated Centres who purchase their Jupeb Form for #10, 000 or #15, 000 depending on the Centre, those who register directly with Unilag buy their Jupeb Form for #25, 000.
We will tell you the difference later.
To Register Unilag Jupeb Through Us, Visit here.
UNILAG JUPEB ENTRANCE EXAMINATION : UNILAG ENTRANCE EXAMINATION FOR JUPEB
The University of Lagos conducts screening for its Jupeb applicants after registration. Like Obafemi Awolowo University, University of Benin among others, University of Lagos conducts Entrance exam for JUPEB Candidates. But candidates should know that this Entrance exam isn't the real Jupeb exam and doesn't guarantee admission into 200level.
REASONS FOR ENTRANCE EXAM FOR UNILAG JUPEB 
Unilag uses the Jupeb Entrance Exams to screen down the high number of applicants to a population they can accommodate.
Also, Unilag uses the JUPEB Exams to sort students and fix them with courses.
Those that score lower than the percentage that Unilag fixes for their choice of course, are given other available courses.
But, we repeat, this doesn't guarantee success in the JUPEB Programme.
Unilag Jupeb Entrance Exam is different from the main Unilag Jupeb Exam.
The entrance exam isn't what takes students into 200level. What Unilag uses for admission into 200level is the Jupeb Exam written by June of every year.
HOW MUCH IS UNILAG JUPEB REGISTRATION FORM? 
If you decide to register for your Jupeb directly with the University of Lagos, Unilag Jupeb Registration Form costs #25, 000. To buy Jupeb directly from Unilag, visit www.unilag.edu.ng, click on Foundation Studies.
Once you come across the payment procedures, make sure you strictly follow the instructions.
But with Private Jupeb Centres, Unilag Jupeb Form varies between 10,000 and #15, 000, depending on the Centre.
See our Jupeb Registration Closing Date 
HOW MUCH IS UNILAG JUPEB FEES: HOW MUCH IS JUPEB FEES IN UNIVERSITY OF LAGOS
Despite the fact that Jupeb is non-residential in Unilag, Jupeb Fees in Unilag is between #450, 000 and #500, 000.
But with Unilag Jupeb Private Centres, Jupeb fees, including hostel accommodation, school fees and acceptance fees, is between #250, 000 and #280, 000.
Now, let's tell you about Unilag Jupeb Private Centres and how they operate. 
We have mentioned to you that one major reason for Entrance Exam for JUPEB Programme in Unilag is to reduce the high population of applicants.
For this reason, some centres, registering fully with Unilag, open private Jupeb Centres to accommodate applicants who can't afford the #500, 000 school fees or those couldn't make it through the entrance screening.
DIFFERENCES BETWEEN JUPEB REGISTRATION DIRECTLY WITH UNILAG AND WITH PRIVATE CENTRES
When you register for JUPEB directly with Unilag, you'll need to write the JUPEB Entrance exam which, when failed, might deny candidates the opportunity of going through JUPEB Programme. And in other cases of scoring lower than the cut off for your intended course, Unilag gives you another course. But this is still for the JUPEB Programme not an assurance for admission.   While there's no entrance exam with Jupeb Private Centres.
Jupeb Programme directly with Unilag is non-residential while Jupeb Private Centres provide you with hostel accommodation.
Unilag charges almost #500,000 for Jupeb, Private Centres between #250,000 and #300,000.
Students that registered directly with Unilag receive Jupeb lectures inside the University of Lagos Campus while students that registered with Private Centres receive lectures wherever their Centre is located.
Students can no longer register with Unilag after their registration deadline and entrance exam, Private Centres do not use that same registration deadline.
What Are The Similarities Between Students Who Registered For JUPEB Directly With Unilag and Those Who Registered With Private Centres 
We follow the same Jupeb Syllabus
We write the same Jupeb Exam at the end of the JUPEB Programme.
All students have the same opportunity to gain admission after the programme. This is because every Jupeb Private Centre that is duly registered will register their students with Unilag for the JUPEB Exam at the end of day. And this means everyone will end up writing the same Jupeb Exam.
The truth is that Unilag or other Universities offering Jupeb cannot accommodate all interested candidates. This means that some will end up registering with Jupeb Private Centres. That's not a problem. The problem is registering with the wrong Jupeb Private Centre.
BEST JUPEB CENTRES 
We have the best Jupeb Centres in Lagos, Ilorin  Ibadan, Port Harcourt, Enugu, Uyo, Osun, among other states.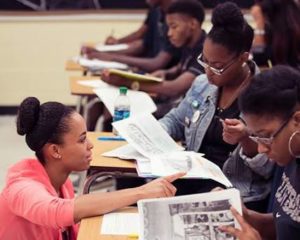 For details on best Private Jupeb Centres, contact us on 09067866762.