2020/2021 JUPEB REGISTRATION FORM 
The 2020/2021 JUPEB Registration Form is out on sale and registration continues till August 2020. But you must know that we will resume for lectures immediately the 2019 session comes to an end in June of 2020. And it's highly advisable that you resume as early as possible in order to adequately prepare for the 2020/2021 JUPEB Examination which is scheduled for June 2021.
Click here to access the 2020/2021 JUPEB REGISTRATION FORM.
DIFFERENT WAYS STUDENTS ASK ABOUT THE 2020/2021 JUPEB REGISTRATION FORM AND CLOSING DATE
For those who have been asking those questions, this post is for you.
2020 JUPEB REGISTRATION FORM is out and the 2020/2021 JUPEB REGISTRATION is still ongoing.
For those who will like to gain 200level admission into Unilag, Unilorin, Uniben, Unizik, UNN, UNICAL, OAU, Covenant University, Babcock University, Kwara State University, LASU among many other universities in Nigeria, register with us for the 2020/2021 Jupeb program.
No matter the university you wish to gain direct entry admission into, you can run your Jupeb Program with us. It's after the completion of your Jupeb Program at any of our accredited Jupeb study centres nationwide that you will cross into the university of your choice.
Note that many of the Jupeb Affiliated Universities will soon stop selling their 2020/2021 Jupeb Registration Form. Once they have enough candidates, these universities will close their registration. But that's not a problem. There are other accredited Jupeb Centres that are outside the campuses of these universities that you can register with.
Once you register with one of these Jupeb accredited centres, you're safe. Therefore, register with us today, we will make sure you successfully pass your Jupeb Exam and most importantly, gain 200lv admission into any University of your choice.
MAIN ARTICLE
IS  THE 2020/2021 JUPEB REGISTRATION FORM OUT? 
For those who have been asking this question, the answer is YES. JUPEB Form and Registration Procedure for 2020/2021 are presently out on sale and ongoing. Call 09067866762 for enquiries.
But before you go ahead to buy your 20120/2021 JUPEB REGISTRATION FORM, we would like to briefly tell you about and what JUPEB is. And this is for those who are yet to fully grasp how the JUPEB Program works.
You should also find out about the 2020/2021 Unilag Jupeb Program and see how you can register directly with them. But if the 2020/2021Unilag Jupeb Form is no longer available by the time you want to register, you should try to see if our accredited Jupeb Centres in Lagos are still admitting candidates. All you need to do is contact us.
And for those who prefer to register for Unilorin Jupeb, you must know that no other website is allowed to sell Unilorin Jupeb Form to you. But if by the time you want to register, Unilorin Jupeb Form has closed, you may decide to register with any Jupeb Centre you trust. Just make sure it's one of the very good Jupeb Centres in Ilorin.
WHAT DO YOU KNOW ABOUT THE JUPEB PROGRAM?
ABOUT JUPEB/ WHAT IS JUPEB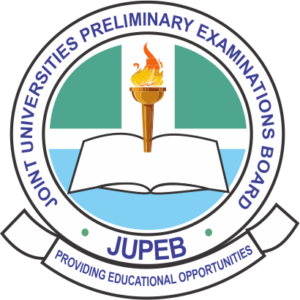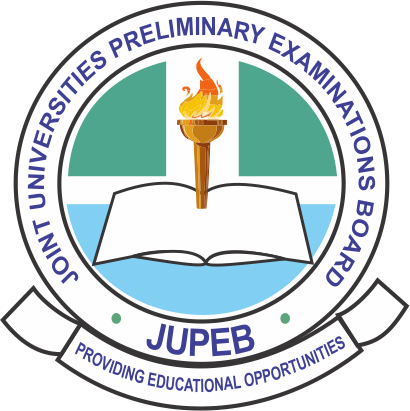 JUPEB simply means Joint Universities Preliminary Examination Board.
Even though we have explained what JUPEB is in many of our previous posts, we still need to continue explaining. And the reason for that is because it is not likely that many of you would have seen or read our previous posts. To many of you, this might be the first post you are reading from our website. In this vein, we would begin by telling you the full meaning of JUPEB, which is JOINT UNIVERSITIES PRELIMINARY EXAMINATION BOARD.
And like many of you may have seen in other websites, JUPEB is a national examination body approved by the Federal Government of Nigeria in December 2013. After this approval, JUPEB then became formally established for its purpose in April of the following year. This was done by a consortium of Universities but led by the University of Lagos.
DO YOU EVEN KNOW THE OBJECTIVES OF JUPEB, IF NO, YOU SHOULD NEED TO KNOW
WHAT ARE THE OBJECTIVES OF THE JUPEB PROGRAM
Primarily, JUPEB, as an educational programme, was established in order to assuage the problem of admission in Nigeria. The Government, National University Commission, University of Lagos and some other universities, having realised that a lot of many admission seekers waste away at home, having failed JAMB, came about this solution.
What this then means is that, the first objective of the JUPEB Program is to help students gain admission without the need to write JAMB. Just like IJMB, JUPEB, also, is an A/Level Program.
So, now that you know the primary objective of the JUPEB program, it then means that you should know what JUPEB does and can do for you.
WHAT THE JUPEB PROGRAM CAN DO FOR YOU AS A UNIVERSITY ADMISSIONS SEEKER 
There is one major thing that  the JUPEB program can do for you and it is to help you gain admission without writing Jamb. But you must know that it is not just anyhow admission, it is to 200level.
Once you complete your JUPEB Program, you are given the Joint Universities Examinations Board (JUPEB) Certificate.
This JUPEB Certificate is what enables you, as candidate, to apply for and gain Direct Entry Admission into 200level into the University of your choice. And this also qualifies you to apply for any course of your choice.
Now that we have explained to you, in brief details, what the JUPEB program is and what it can do for you, we should then move on with the topic of the day.
THE 2020/2021 JUPEB REGISTRATION FORM  AND REGISTARION REQUIREMENTS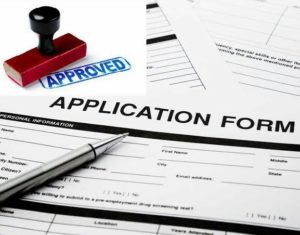 We know you would like to know what the requirements for the JUPEB Form and Registration for the 2020/2021 session. The JUPEB Admission Requirements for this session are still the same with the previous years.
All applicants must possess minimum of 5 credit passes in at least five subjects at O/level that are required of their preferred course of study. And among these 5 subjects, English Language and Mathematics must be included.
Also, these 5 credits cannot be gotten from more than 2 sittings in the GCE, SSCE (WAEC, NECO or NABTEB).
But, candidates with awaiting results also are eligible for JUPEB registration. Only that their O/level results must be available before the end of the JUPEB Programme as they would need the result, combined with their JUPEB result, to apply for Direct Entry.
Now, the question is how you can apply for JUPEB. But first, where can you get JUPEB FORM.
WHERE CAN YOU GET THE 2020/2021 JUPEB REGISTRATION FORM? 
There are two places you can get your 2020/2021 JUPEB REGISTRATION FORM, if you decide to run the program with us.
JUPEB REGISTRATION CENTRES
HOW TO BUY YOUR 2020 JUPEB REGISTRATION FORM
AND PROCEDURES FOR 2020/2021 JUPEB REGISTRATION
For most of you who have, prior to this time, applied and registered for JAMB, how to apply for JUPEB should not cause you any headache.
The first thing to do while applying for JUPEB is to obtain the JUPEB FORM FOR 2020/2021 SESSION via our registration portal.
And this, through the link provided just now, can be obtained from our website. When you visit our JUPEB and IJMB Online Registration Portal, JUPEB Form for 2020/2021 is available for purchase.
JUPEB Form and Registration Procedures will cost you #10,000 only when you register with us. And for those of you who would like to come to our Centres for registration, you can inform us. We will direct you to any of our Registration Centres closest to you.
Now, applicants must make sure to be very diligent while filling their bio data into their JUPEB form to avoid any unnecessary errors. Especially those applying through our online Portal. During JUPEB registration, applicants can always call us to verify whatever is confusing to them.
But as no one is above mistakes, we employ applicants who observe any mistake after submitting their JUPEB Form to us, to quickly call our attention to it, so that we can effect all necessary corrections before it is too late.
2020 JUPEB PROGRAM DURATION/ HOW LONG DOES JUPEB LAST
That is another question we frequently receive from applicants. They want to know the duration of JUPEB Program so as to know how long they would be studying with us before they cross to the university.
The JUPEB Program lasts for one academic session which, like any full session in tertiary institutions, consists of two semesters. But for those asking when they would resume for JUPEB 2020/2021 session, resumption is July. You must know that the current JUPEB session will end by the end of JUNE.
READ ALSO,  HOW TO GAIN ADMISSION WITHOUT WRITING JAMB
HOW MUCH IS THE 2020/2021 JUPEB SCHOOL FEES
JUPEB Program is not free. Even, it is more expensive than IJMB Programme. And before you apply, you need to consider the price and see if you can afford it.
There are a few major fees that cumulate and make up the total sum of the JUPEB fees and they are:
Examination fee
Acceptance Fess
Accommodation Fees
Tuition Fees
Text Books fee
Also, the fees vary and this variation is dependent on the State a candidate chooses to study in or that is available at the time of registration.
Nevertheless, our JUPEB Fees are between #220,000 and #280,000 and this covers the whole session.
We also allow payment in instalments which means, candidates can pay in bits.
WHERE ARE OUR ACCREDITED JUPEB STUDY CENTRES FOR THE 2020/2021 SESSION 
We have  accredited JUPEB Centres in the following States and more:
Lagos, Ilorin, Ibadan, Port Harcourt, Enugu, Uyo, Abuja, Delta Etc.
CONCLUSION
JUPEB FORM And REGISTRATION for 2020/2021 is ongoing, interested persons contact us on 09067866762.
Do not waste time writing and rewriting JAMB, JUPEB Form is available and that is just the solution you need to gain admission into the university.
And be sure you can use JUPEB to gain admission into more than 95% of the Nigerian Universities and also for all course of study.
What that simply means is that, almost all the Universities in Nigeria accept JUPEB for all courses.