2021\2022 IJMB REGISTRATION FORM NOW ON SALE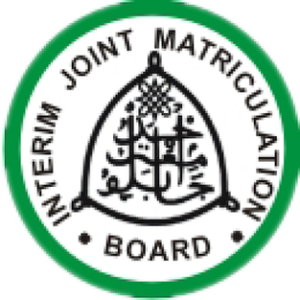 This is to inform the general public that 2021/2022 IJMB REGISTRATION FORM is now on sale and is #8, 000 only. Don't be deceived, the official price for 2021/2022 IJMB Form is 8,000.
You may be wondering whether 2021 Ijmb  Form is now available. The answer is YES. Interested candidates can now begin to register for 2021 IJMB PROGRAM. 2021/2022 IJMB registration has commenced. You can purchase your form here now and select any centre of your choice.
Interested candidates can log in on our registration portal via 2021/2022 IJMB REGISTRATION FORM now. For more information, call  or WHATSAPP our representative on 09067866762.
WHEN DID THE SELLING OF 2021/ 2022 IJMB BEGIN?
The sale of 2021/2022 IJMB Registration form commenced first week of April.
Since the beginning of the year, a lot of people, both students and parents, have been calling us. Many want to know when the 2020 Ijmb session is coming to an end. And also, when the 2021/2022 Ijmb session will commence. Now, the form is available. And we advise all interested candidates to register as soon as possible.
2021/2022 IJMB  REGISTRATION PROCEDURES 
WHAT IS IJMB?
We have explained what IJMB Program is in virtually all our previous posts. But for the sake of those who will not be opportune to access our previous posts, we shall quickly repeat what IJMB Program entails here.
IJMB Program is an Advanced Level Educational programme which is intended for students aspiring to secure admission into the any of the Nigerian universities through Direct Entry (DE) and without the need to write UTME (JAMB).
IJMB program is open to all interested students who are seeking admission into the university. Candidates must know that IJMB Program will enable them secure admission without needing to write UTME. So, all those who wrote the just concluded 2020 JAMB and do not have have good grades may purchase IJMB 2021 Registration Form. By the end of the Ijmb 2021 session next year, successful candidates will then move on to 200level in any university of their choice.
For interested candidates, all they need to do is register for the program which lasts for 9months. During these 9months which is divided into two semesters, registered IJMB candidates are put through intensive teaching at any of our well equipped IJMB study centres across the country.
ALSO READ ABOUT JUPEB PROGRAM AND HOW TO PURCHASEJJUPEB 2020/2021 REGISTRATION FORM. 
COURSES AVAILABLE IN 2021/2022 IJMB PROGRAM:
People that are contemplating on purchasing 2021 Ijmb Registration Form usually ask questions concerning the kinds of courses they can do.
Interested IJMB candidates must know that they can apply for all courses with IJMB, be it Medicine, Law, Engineering among others.
2021 IJMB REGISTRATION DEADLINE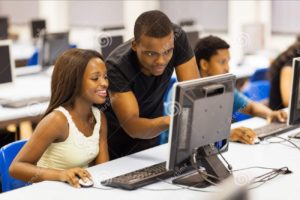 One of the most frequently asked questions about the Ijmb program is about the ijmb registration deadline. Many ask us when is the closing date for 2021 IJMB registration.
When is 2021 Ijmb registration closing date?
If you're one of those asking this question, it's alright. It's smart of you to want to know deadline of the Registration.
For now, there is no official deadline date for 2021/2022 IJMB Registration Form.
Every interested candidate can go ahead to register between now and June which is resumption.
The only advice we can give now is that, candidates should make sure they register very early. This will enable them choose the centre of their choice.
HOW IJMB WORKS
How does Ijmb work? This is not hard.
Prospective IJMB candidates are expected to select any 3 A'Level IJMB subject combinations identified with their preferred course of study in the university, be it science, arts or social science.
There are students who call us often to ask whether they can register for IJMB and prepare for the IJMB exam on their own and want we usually tell them that it is not impossible. But they still have to pay all the fees that other registered candidates pay. For such people, we must tell you that it is quite risky to want to prepare for IJMB exam on your own.
All registered IJMB candidates need the experience of lecturers who are very familiar with the IJMB exams and that's why you must not sit down at home while preparing for the IJMB exam.
How to Apply for IJMB And Where to Purchase Your IJMB Registration Form
Applying for IJMB Program is not hard in anyway. To apply for IJMB Program for the current session, candidates must obtain the 2021/2022 IJMB Registration Form. And there are two major processes to obtain IJMB Registration Form with us at directentryadmission.com
IJMB 2021 Registration Form Online Registration
Kindly visit our IJMB 2021/2022 Registration Portal for on-line Ijmb registration.
Prospective candidates that would like to obtain Ijmb form for the 2021/2022 session through our Ijmb online registration portal should visit this link.
Prospective candidates are to fill their details into the provided spaces accordingly. Candidates can also print out the form from our website, fill their information in accordingly and scan it back to us through our email address [email protected].
When scanning the form back to us, candidates are to scan along proof of their payment. And candidates should know that registration fee is #8,000 only.
2021/20212 IJMB REGISTRATION CENTRES
IJMB REGISTRATION CENTRES IN NIGERIA
We have IJMB registration Centres around the country for candidates who would like to obtain their IJMB 2020/2021 Registration Form for 2020/2021 through us. Prospective candidates can visit any of our IJMB Registration Centres and register for Ijmb 2020 program.
We have IJMB registration centres in:
Ibadan
Lagos
Port Harcourt
Ilorin
Enugu
Uyo
Kano
Benue
Abuja and many other states.
To purchase IJMB 2020/2021 Registration form, it is just #8,000. And for candidates who prefer to register online, our Bank Account Details are on our Registration Portal.
2021/2022 IJMB SCHOOL FEES AND PAYMENT PROCEDURES
IJMB SCHOOL FEES
The 2021/2022 IJMB school fees is between N180,000 and N250,000 in all our IJMB study centres. Candidates must know that the state that their preferred IJMB study centre is located will determine how much their fee is. And whether they want accommodation or not also is a determining factor of how much they will pay.
For example, IJMB school fees, with accommodation, is N250,000 in Lagos and N200,000, without accommodation.
In Ilorin, IJMB 2020/2021 School fees is N10,000, with accommodation.
Nevertheless, all these fees consist of the acceptance fee, tuition fee and text books
IJMB SCHOOL FEES PAYMENT PROCEDURES:
After a candidate has been confirmed for a successful IJMB registration, they are to resume as soon as the centres open for the 2021 session.
And in order to lighten the burden of our students and parents, we allow for payment on instalment. This means that our students can pay in bits but not more than three times.
IJMB STUDY CENTRES: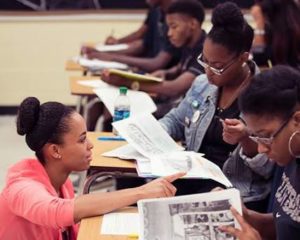 We have good IJMB registration and study centres in many states in Nigeria. Such as:
IJMB Centre in Enugu
IJMB Centre in Lagos
Ibadan IJMB Centre
IJMB Centre in Uyo
IJMB Centre in Kano
Nasarawa IJMB Centre
IJMB Centre in Ilroin
IJMB Centre in Port Harcourt and other states.
Interested IJMB candidates must know that they can trust in the efficiency of our IJMB lecturers as well as the good condition of our campuses and hostels. Also, our laboratories are well equipped for science students.
IMPORTANCE OF IJMB PROGRAM
What is the importance of IJMB Program?
The very importance of the IJMB Program is that it helps Nigerian students who are seeking for university admission secure admissions without writing the UTME (JAMB). IJMB is a sure way for direct entry programme.
For those that want to gain admission without writing Jamb by 2022, purchase Ijmb Registration Form now. It's your guaranteed way for a 200level university admission without Jamb.
For further enquiries, contact us 09067866762