JUPEB 2020/2021 REGISTRATION FORM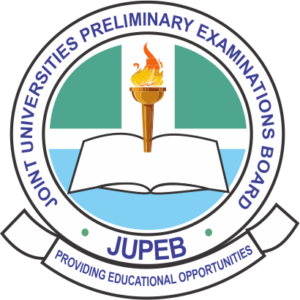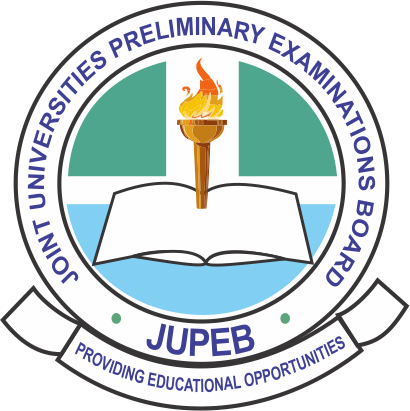 The 2020/2021 Registration Form for the Jupeb Programme is currently available and classes have begun. To learn how to register and obtain the 2020 Jupeb Form, call 090 6786 6762 now.
The coronavirus pandemic, since March, had put Jupeb Classes on hold and universities locked. But we are glad to inform you that Jupeb Classes have been reopened in our various Jupeb Affiliate Centres Nationwide. Intrested candidates can now purchase their 2020 Jupeb Form and resume for classes as soon as possible. For quick enquiries on how to purchase your 2020 Jupeb Registration Form and to find out the available canters for now, call or WhatsApp us on 09067866762.
Is the 2020/2021 Jupeb Form Now On Sale?
This is to inform the general public that Jupeb 2020/2021 Registration Form is now available for purchase. And registration still ongoing. A lot of people have been calling us to find out when the Jupeb 2020/2021 Registration Form will be available. And we have promised to make it public the moment we begin the 2020/2021 Jupeb Registration Procedures.
But before you purchase Jupeb 2020/2021 registration Form, you may need to contact us on 09067866762 to know more about the program. You need to, if you don't already, know how Jupeb program works. Also, you need to know how much Jupeb 2020/2021 School fees is in our various Jupeb Accredited Study Centres and in various Universities.

Call 09067866762 to speak with our representative, before or after reading this article. Let's us guide you through with our experience.
WHERE CAN YOU PURCHASE JUPEB 2020/2021 REGISTRATION FORM AND HOW CAN YOU REGISTER FOR THE JUPEB 2020 PROGRAM?
Many secondary school graduates who have the interest in securing admission into the university of their choice without writing JAMB have, in one way or another, come in contact with JUPEB. And now that they have made up their minds on registering for the 2020/2021 Jupeb program, the question is where they can buy the Jupeb 2020/2021 Registration Form.
As a potential Jupeb candidate, how you can register for the 2020/2021 Jupeb program is very simple but is in two ways.
Also Read About IJMB Program And How To Purchase IJMB 2020/2021 Registration Form 
JUPEB 2020/2021 ONLINE REGISTRATION PROCEDURES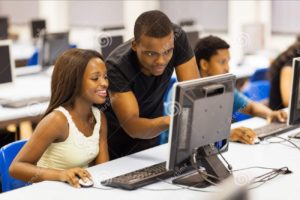 This can be done on your mobile phone or computer at home. With the way we have explained the online registration, you may not need to go to a cyber cafe, if you decide to register through our online platform.
To purchase your Jupeb 2020/2021 Registration Form and complete your first registration on our Jupeb online Registration Portal, visit our Jupeb Registration Portal by clicking on the link.
Once on our Jupeb 2020/2021 Registration Portal, you will see the school's account details.
You are to make the payment of N10,000 only, either by visiting the bank or making a transfer. The Jupeb 2020 Form Fee is N10,000 only.
If you made the payment through the bank, you will need to have a picture of the teller on your phone, that is, if you are registering with your phone. You will upload this picture, along with your passport, later when you are filling the Registration Form on the Jupeb Website.
But if you made the payment by mobile transfer, take a screenshot of the transaction. This is what you will later upload into the "Proof of Payment/Teller" box when filling the form.
And if you will prefer to go to a cyber cafe, make the payment first. Then proceed to the cafe with the teller or any proof of payment, along with your O'level result and one passport size photograph (any background).
Once you have successfully made the payment, revist the Registration Portal and carefully fill the Form.
During the registration, towards the end, after you must have provided your personal details, your O'level result (AWAITING RESULT IS ALLOWED), your first and second choice of University and Course, you will see a list of States where we have Accredited Jupeb Study Centres in Nigeria, you will choose the State you want.
YOU CAN ALSO PURCHASE YOUR JUPEB 2020/2021 REGISTRATION FORM BY COMING TO OUR REGISTRATION CENTRES OR ACCREDITED JUPEB CENTRES CLOSEST TO YOU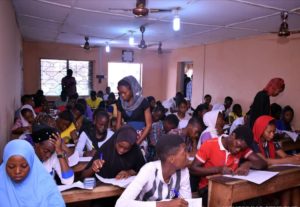 During the previous Jupeb Sessions, we have heard cases where potential candidates were defrauded online. In such cases, some Jupeb official impostors would ask candiadtes to pay for Jupeb Form online and after that, still ask them to pay their Jupeb School Fees into some private account numbers.
Immediately after the payment, that would be the end of the communication. Because of cases like this, we encourage potential candidates to visit our Jupeb registration centres closest to them to purchase their own Jupeb Form.
In fact, as a candidate or parent, you can come directly to our Jupeb accredited centre to purchase the Jupeb 2020/2021 registration form. This enables you to see the study centre up close and see if it is good enough or if the environment if safe and conducive for your ward.
A lot of other websites will ask you to pay upfront before allowing you to come to their Study centre, in most cases, it is because they know you may no longer be interested in registering with them once you see the bad state of their Jupeb schools.
In our own case, parents, guardians and even students can come directly to the centre, do personal inspection before making any financial commitment. And we have both Jupeb Registration Centres and Jupeb Accredited Centres in many states in the country.
JUPEB 2020/2021 REGISTRATION DEADLINE
There is no official date for Jupeb 2020/2021 Registration deadline for now. Considering the coronavirus pandemic which has caused many the world to shut down, we cannot give a precise date as to when the deadline will be.
What we can encourage you to do is to make sure you register as early as possible. This is because there's likely going to be a surge of candidates trying to register immediately when everything goes back to normal. And many candidates will not be able to study in their preferred state because of limited space. Therefore  it's advisable that you purchase your Jupeb 2020/2021 registration form now.
Once the date for Jupeb 2020/2021 registration deadline is released, we promise to inform the public via all of our platforms. Prior to this time, disregard any misleading information about Jupeb 2020/2021 registration deadline. Many people and websites will tell you Jupeb 2020/2021 registration form is closing in April, don't believe them. It's all a lie.  But if you can register now, don't wait till later.
JUPEB 2020/2021 SCHOOL FEES
We have Jupeb Accredited Study Centres in various States across Nigeria. And these states have different Jupeb Schools Fees Schedules. Below are the school fees for Jupeb Accredited Study Centres in Nigeria.
JUPEB ACCREDITED STUDY CENTRE IN LAGOS STATE 2020/2021 SCHOOL FEES
For those that want to study for Jupeb 2020/2021 session in Lagos, the Jupeb school fees for our Lagos Centre is N280,000.
This includes the examination, accommodation, tuition, textbooks and past questions fees.
For those who do not want accommodation, your total fees is N240,000.
And you can pay your Jupeb 2020/2021 fees on instalment.
JUPEB ACCREDITED STUDY CENTRE IN ILORIN 2020/2021 SCHOOL FEES
For Ilorin, Jupeb 2020/2021 School Fees is N250,000 in total. But accommodation is optional. So, for those who may not like to stay in our accommodation, the total fees to pay is N220,000.
Both fees include examination, tuition, textbooks and past questions. And you can on instalment.
JUPEB ACCREDITED STUDY CENTRE IN IBADAN 2020 /2021 SCHOOL FEES
JUPEB 2020/2021 School Fees for Ibadan Jupeb Accredited Centres is the same as Ilorin. Total fees, with accommodation, is N250,000. While total fees, without accommodation, is N220,000. And you can pay on instalment.
Therefore, interested candidates who wish to study in Ibadan for Jupeb 2020/2021 program should not fidget.
JUPEB ACCREDITED STUDY CENTRE IN PORT HARCOURT 2020/2021 SCHOOL FEES
Like Lagos and Abuja, Jupeb 2020/2021 school fees for Port Harcourt Jupeb accredited centres is N280,000. This is with accommodation, textbooks, past questions and examination fees.
Total is 240,000 without accommodation.
For more information call us on 09067866762. Purchase your Jupeb 2020/2021 Registration Form today, begin your journey into your 200level in any university of your choice, without first writing JAMB.