BEST JUPEB CENTRES IN IBADAN
The best Jupeb Centres in Ibadan are in different places, we have one at Monatan, Iwo Road, there's a good Jupeb centre at the University of Ibadan second gate, Orogun, and another along Old Ife Road Ibadan, Oyo State.
There are many Jupeb Centres in Ibadan but you must attend the right one so that you can pass your Jupeb Exam in flying colours. You need good Jupeb grades in order to be able to gain 200level Admission into the University of your choice.
Over the years, over 90% of candidates at our Jupeb Centres all over the country gain 200level admission into the University of their choice. It's your time, let's help you study with one of the best Jupeb Centres in Ibadan. Let's help you gain admission into 200level without Jamb.
If you are here, reading this post, it means you already know, if not a lot, some few things about Jupeb and you are looking for the Best Jupeb Centres in Ibadan to register with.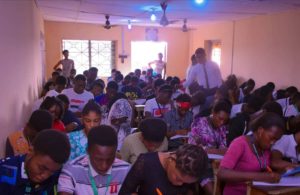 LIST OF ACCREDITED JUPEB CENTRES IN IBADAN 
It's hard for us to start listing out the names of accredited Jupeb Centres in Ibadan. But we have a few of them that we will direct you to once you obtain your Jupeb form with us.
There are various reasons candidates want to register with Jupeb Centres in Ibadan. Some, because they live in Ibadan or somewhere within Oyo State.
Some, because they will like to cross to University of Ibadan or other Jupeb affiliated Universities in Oyo State, with their Jupeb Programme. While others, for reasons that we do not know.
But since you are here, it means you are looking for Jupeb Centres in Ibadan. And not just anyhow Jupeb Centres in Ibadan, but a very good one. Don't worry; you sure have come to the right place.
There are many Jupeb Centres in Ibadan, but not as many as the Jupeb Centres in Ilorin or Jupeb Centres in Lagos. Yet, you have to be careful with which Jupeb centres in Ibadan you register with. Some of these centres are nothing more than tutorial centres.
WHERE IS OUR JUPEB CENTRE IN IBADAN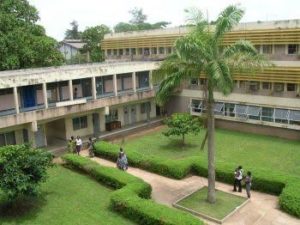 Very often, we receive calls from people asking us the location of our Jupeb Centres in Ibadan. Our Jupeb Centre in Ibadan is at Monatan, 7up, Iwo Road, Ibadan, Oyo State. And that's where you want to be for your Jupeb Programme.
Every year, over 95% of students that registered with our Jupeb Centre in Ibadan pass their Jupeb Exam and move on to 200level. Our records speak for us.
WHERE CAN YOU BUY JUPEB FORM IN IBADAN
For those who will not want to register through our Jupeb Online Registration Portal, it's alright, we have Jupeb Registration Centre in Ibadan. Our registration centre is inside the University of Ibadan, Ibadan, Oyo State.
Once you get to the University of Ibadan, call us on 09067866762, we will direct you to where our office is.
JUPEB REGISTRATION REQUIREMENTS
For our Jupeb Centres in Ibadan and other states, registration requirements are the same.
You just need a passport photograph, one to be scanned if you are registering through our Jupeb Registration Portal, but two if you're visiting our registration center in Ibadan. But don't get it wrong, this does not mean you must go to Ibadan to register if you want to study at one of our Jupeb Centres in Ibadan. You can register from Lagos or anywhere you are.
You need your O'level Results, if available. If not available, put AR which simply means Awaiting Results.
Then lastly, a sum of 10,000. For those who are visiting our Jupeb Registration Centre in Ibadan or any other place, you will have to go with cash. You will pay this to our JUPEB Registration Officer that will be there to register you.
But you will have to pay the money in to the school's account details on the website, and scan the teller, if you are buying the form online, through our JUPEB REGISTRATION PORTAL.
JUPEB SCHOOL FEES IN IBADAN/IBADAN JUPEB FEES
Every candidate that want to register for JUPEB in Ibadan will ask how much Jupeb is in Ibadan. Or how much Jupeb Cost in a good Jupeb Centre in Ibadan.
You should know how much you will be needing to run your Jupeb Programme in any of our Centres in Ibadan. To study in Ibadan, Jupeb school fees is #250,000. And this include accommodation, acceptance and tuition fees.
TUITION FEE & TEXT BOOKS:N195,000
ACCEPTANCE FEE:N30,000
ACCOMMODATION :N25,0000
DOES UNIVERSITY OF IBADAN ACCEPT JUPEB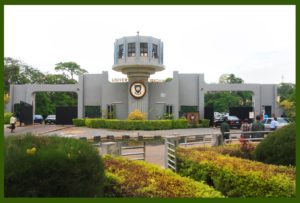 The University of Ibadan doesn't accept Jupeb. Don't be deceived. If you're going to register for JUPEB with the hope of gaining admission into the university of Ibadan afterwards, then you will have to reconsider. University of Ibadan is not among the list of Universities that accept Jupeb.
UNIVERSITY OF IBADAN JUPEB PROGRAMME/UI JUPEB/JUPEB UI
We understand that people ask these kinds of questions a lot. A lot of people want to know if University of Ibadan run Jupeb Programme. No, they don't.
We know we have Unilag Jupeb, we have Unilorin Jupeb among others, but there's nothing like Ui Jupeb. University of Ibadan doesn't run Jupeb Programme on their campus and neither do they accept Jupeb for admission purposes.
So, nobody should lie to you that Ui accepts Jupeb or that you can run your Jupeb at the University of Ibadan.
Then, what are the universities that accept Jupeb in Ibadan and Oyo State as a whole. There is a list of Universities in Ibadan and Oyo State that accept Jupeb. These Universities also run the Programme. So, you can register with them if you. And you can register with us, if you like.
LIST OF UNIVERSITIES IN OYO STATE THAT ACCEPT JUPEB
Lead City University
Ladoke Akintola University of Technology
Dominican University
Ajayi Crowther University
Kola Daisi University
The Technical University
The above listed Universities in Oyo State accept Jupeb. And some of them run Jupeb Programme in their campuses.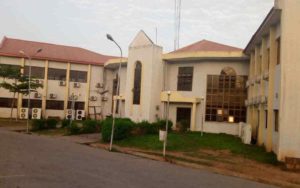 To apply for JUPEB at any University in Ibadan and Oyo State, call us.
Also, to find out which JUPEB Centre in Ibadan is good for you, contact us. If you will do JUPEB, do it well.
CHEAPEST JUPEB CENTRES IN IBADAN 
We know this question is common among candidates who are interested in running the JUPEB Programme. You want to know the cheapest Jupeb Centres in Ibadan so you can register with one of them. We don't know how much such Jupeb Centres charge, but be careful. Jupeb is different from IJMB. And if Ajayi Crowther charges close N400, 000 for Jupeb, you should know the Programme is quite expensive.
So, in order to receive the best, register with the right accredited Jupeb Centres in Ibadan. The word is accredited. We have many Jupeb Centres in Ibadan that are not accredited. These kinds of centres are just mere tutorial centres. For Ibadan Jupeb Centers that are accredited and trusted, you have come to the right place. With God, with us, your success in Jupeb is guaranteed.