2019 UNILAG JUPEB FORM/ UNILAG JUPEB FORM 2019 
Now that The University of Lagos (UNILAG) has closed their Jupeb Registration and written their Jupeb Entrance Exam, some people are calling us to want to know if they can still buy 2019 Unilag Jupeb Form. Yes you can.
It is still possible to buy 2019 Unilag Jupeb Form. But before you jump up, you should read this article to know how.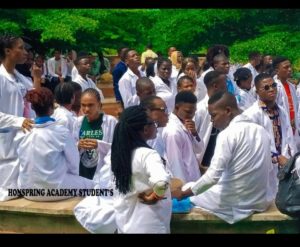 The 2019 Unilag Jupeb Form had been out for months before its deadline elapsed. And just a few days ago, Unilag released the results of its 2019 Jupeb Screening Exercises.
But we are aware that some students who are interested in buying the 2019 Unilag Jupeb Form and regsiter for UNILAG JUPEB PROGRAMME, couldn't.
Some because they were not aware of the deadline and, others because of money.
Whatever reason you were unable to buy your 2019 Unilag Jupeb Form before now, don't be sad, there are other ways to do that. And you can also register for Unilorin Jupeb Programme or any other Jupeb Affiliated University, if you don't want to register with Private Centres.
HOW TO BUY 2019 UNILAG JUPEB FORM/ UNILAG JUPEB FORM 2019 
Either with us or anywhere else, you cannot get to register directly with Unilag again for Unilag Jupeb. It's too late.
But the only difference between you and those who register directly with Unilag for the 2019 Unilag JUPEB Programme is that, they receive lectures inside Unilag, while you are posted to Jupeb Centres outside the campus.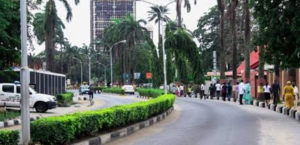 And even, doing your  2019 Unilag Jupeb Programme inside Unilag might distract you. This is not to say it's not good to register directly with Unilag. It is. But it is as well a good thing to register with us. 
Your best shot at registering for Jupeb now, if you are still interested in gaining 200level admission next year using Jupeb, is to register with us or any other Jupeb Private Centre that you trust.
To register with us, visit our JUPEB REGISTRATION PORTAL and follow the instructions diligently, for easy JUPEB Registration into any school. Or call 09069866762.
In case you don't know, the University of Lagos (UNILAG) is the moderator of the JUPEB Programme.
But it's possible to do the Jupeb Programme with Obafemi Awolowo University and use the result to process 200level admission into Unilag or any other University of your choice.

So, what this means is that you can buy your JUPEB FORM with any institution, do the programme with them and cross to Unilag later after the Jupeb final exam.
But in a case that all the Universities offering the JUPEB Programme have stopped selling Jupeb form, then you can confidently buy from JUPEB Private Centres, like ours.
And you can be sure that you are safe.
All  PRIVATE JUPEB CENTRES are duly registered with the University of Lagos. And every year, before the FINAL JUPEB EXAM in JUNE, these Jupeb Private Centres submit the list of Jupeb Candidates at their Jupeb Centres to Unilag for registration.
READ ABOUT UNILAG JUPEB PROGRAMME
OUR LAGOS JUPEB CENTRES
Whether you want to cross to Unilag or any other University after your Jupeb Programme and you want your Jupeb Centre to be in Lagos, register with us today by visiting our JUPEB REGISTRATION PORTAL.
We have one of the Best Jupeb Centres in Lagos and other States. Jupeb Form is #10,000 with us.
If it is Unilag you want to cross to or any other University, we make sure we guide you. And
We make the journey to 200level very smooth for you. Below is a proof of what we are capable of.
WHY SHOULD YOU BUY YOUR UNILAG 2019 JUPEB FORM WITH US?
Our Jupeb Centres are dully registered.
We use the same syllabus with the University of Lagos Jupeb Programme.
Unlike many other Jupeb Centres in Lagos, we sell our Jupeb Form for #10,000.
In our Jupeb Centres in Lagos, we have very good accommodation facilities that are conducive for academic living.
We have very good lecture rooms conducive for learning at our Jupeb Centres in Lagos.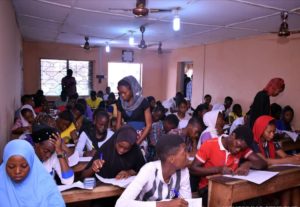 Our JUPEB FEES are affordable.
OUR LAGOS JUPEB SCHOOL FEES 2019
Those doing the 2019 UNILAG JUPEB Programme directly with Unilag pay close to #500,000 which is without accommodation. This is because Jupeb is non-residential in Unilag.
But it's different with us and many other Jupeb Private Centres.
Once you have successfully registered, the next thing is for you to resume to the address of our Jupeb Centre that we will write on the Jupeb Amission Letter we will send to your email.
School Fees for Our Jupeb Centres in Lagos;
Jupeb Tuition Fees: #200,000
Acceptance Fees: #35,000
Accommodation Fees: #45,000
Total: #280,000
But accommodation is not compulsory, we will just advise you to try and stay inside hostel with your mates.
NOTE: If you want to cross to UNILORIN, UNIBEN, UNIPORT or any other JUPEB University, you can still do your JUPEB in Lagos.
For more information, call 09069866762.