JUPEB CENTRE IN ABUJA
Our Jupeb Centre in Abuja is along 1Q2 Road FHA, CBN Quarters, by New Bennyrose, Opposite Amal Market Gate, Lugbe, Abuja.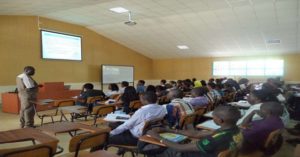 If you are wondering if you can regsiter for Jupeb Programme and study in Abuja Jupeb Centre, yes, it's possible.
In this post we are going to tell you everything you need to know about Jupeb Programme in Abuja. And this will range from, "how you can purchase Abuja Jupeb Form and how to apply for JUPEB in Abuja" , to "List of Jupeb Accredited Centres in Abuja." Also, we will tell you "how much Abuja Jupeb Centre will cost you and the list of Schools that accept Jupeb in Abuja.
DOES UNIABUJA ACCEPT JUPEB
Yes, University of Abuja (Uniabuja) accept Jupeb.
We receive a lot of calls from people asking about UniAbuja Jupeb. They want to know if University of Abuja accept Jupeb or not. And how they can register for Uniabuja Jupeb.
We will tell you all you need to know about Uniabuja Jupeb in this post, also. But let us start with how you can register for JUPEB in Abuja.
HOW TO REGISTER FOR JUPEB IN ABUJA
We know it will delight you to know we have Accredited Jupeb Study Centre in Abuja.  So, for Abuja residents who are interested in registering for Jupeb Programme, this is for you. No need to post you to Jupeb Centres in Lagos, Ilorin, Port Harcourt etc again. Once you register for JUPEB and tick Abuja as the state of your choice, Abuja it will be.
To register for JUPEB in Abuja visit our Jupeb Jupeb Registration Portal through this link.
Once on our Jupeb Registration Portal, you will copy the school's account details. Then go to the bank to pay your Jupeb Form fee which is #10,000 only. (Make sure to collect teller).
After making the payment, go to a cyber cafe with a passport photograph of yourself or of the candidate. Also, take along your O'level result if available. Note that you can use awaiting result to register. 
Revisit the Registration Portal and carefully fill the form in BLOCK LETTERS. (we can send you the link if you call us asking for it. This is for easy access to the Registration Portal.)
You will see where to scan your passport and teller, scan them accordingly.
Down after the spaces provided for your details, you will see a list of States where we have accredited Jupeb Centres in Nigeria. Click on Abuja.
Then submit. And call us on 09067866762 immediately.
Within 24hours, you will receive a feedback in the email address you have submitted in the form.
The next thing after registration is for you to resume, pay your school fees and begin to receive lectures. (Payments on instalment is permitted)
That's all. You see it's very easy to purchase Abuja Jupeb Form.
READ ABOUT UNILAG JUPEB PROGRAMME HERE
ABUJA JUPEB SCHOOL FEES 
How much is Jupeb School fees in Abuja?
How much is Abuja Jupeb School Fees?
This question comes in different manners. Candidates and parents want to know how much they will need to spend for Abuja Jupeb.
Our Jupeb Centre in Abuja is one of the most affordable. To run your study at our Jupeb Centre in Abuja, the total fees is N300,000 only. 
The N300,000 for our Jupeb Centre in Abuja covers candidate's Acceptance Fee, Tuition Fee, Accommodation Fee and Jupeb Text Books.
This not expensive considering what it will cost you if you're to run your Jupeb Programme directly with Uniabuja. And it's still the same JUPEB Programme and the same Jupeb Certificate. Just that the Universities running the Programme use it as a means of generating revenues.
So, for the period of an academic session – two semesters – that you will be spending with us at our Jupeb Centre in Abuja, all you will spend is N300,000. After which you will move on to 200level in Uniabuja or any other University of your choice.
But for those who will like to register for Uniabuja Jupeb and study directly with Uniabuja, know that this isn't where to buy their form. You will have to visit Uniabuja Jupeb Website and regsiter.
Also, you should know that if you register with us, you are eligible to move into Uniabuja once you complete your Jupeb Programme.
But we are aware Uniabuja isn't the only University in Abuja that candidates want to gain admission into. We know about some other schools in Abuja that accept Jupeb.
Read about University of Ibadan Ui Jupeb, Jupeb Centre in Ibadan and list of Universities that accept Jupeb in Oyo State 
LIST OF SCHOOLS IN ABUJA THAT ACCEPT JUPEB 
Yes, we have told you Uniabuja accept Jupeb. But there are other Universities in Abuja that accept Jupeb Programme. And our Jupeb Centre can get you into any of them if you run your programme with us.
LIST OF UNIVERSITIES IN ABUJA THAT ACCEPT JUPEB
UNIVERSITY OF ABUJA
VERITAS UNIVERSITY
BAZE UNIVERSITY
NILE UNIVERSITY OF NIGERIA (NTNU)
AFRICAN UNIVERSITY OF SCIENCE AND TECHNOLOGY
Yes, we are sure. Uniabuja accept Jupeb. Veritas University accept Jupeb for admission into 200lv, if that's the school of your choice. Baze University, also, accept Jupeb. And those who want to gain 200level admission into Nile University of Nigeria, they accept Jupeb. Last but not the least, African University of Science and Technology accept Jupeb.
LIST OF ACCREDITED JUPEB CENTRES IN ABUJA
Not only do the above-mentioned Universities in Abuja accept Jupeb, they are also accredited centres of Jupeb. This means that they are permitted, just like we are, to prepare students for the JUPEB Final Examination.
So, you see you have many options to choose from among the many Jupeb Centres in Abuja. You can decide to register for Uniabuja Jupeb. You can decide to register for Nile University of Nigeria Jupeb. Also, you can register with Veritas University or Baze University for your Jupeb Programme. And you can choose to register with us.
Unlike, these Universities, the only thing we do is Jupeb. So, it means we give you all our attention and make sure you succeed. By succeeding, it means we make sure you gain 200level Admission into any University of your choice.
But it's not only at our Jupeb Centre in Abuja, you can do your JUPEB with Baze University and process your 200lv Admission into Uniabuja. Or any of the Jupeb affiliated Universities.
ABUJA JUPEB FORM CLOSING DATE
Over the years we have had candidates interested in running Jupeb directly with Uniabuja come to us to study. And this ia because, by the time they wanted to buy Uniabuja Jupeb Form, it had closed.
Also, if you go online, you will see different Jupeb Registration Closing Dates. The best thing to do whenever is it you want to register for Abuja Jupeb is call us. We will let you know if any Jupeb Centre in Abuja is still available and guide you through.
For more enquiries or complaints, call our Admission Office on 09067866762.