IJMB NIGERIA
Ijmb Nigeria in its full sense is IJMBE, which simply means Interim Joint Matriculation Board Examinations.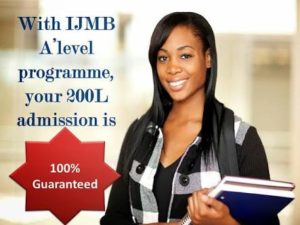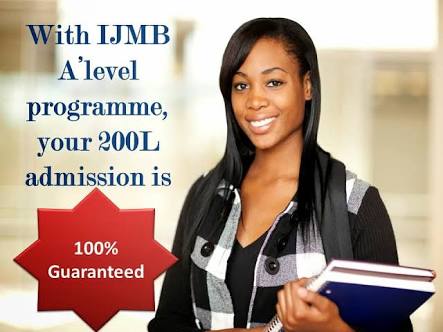 The Interim Joint Matriculation Board Examination is a national examinations body. And the Federal Government of Nigeria certifies it to serve as a direct entry admission programme.
Also, Jamb itself approves IJMB as one of the prominent A'level programs in Nigeria.
While Ahmadu Bello University, Zaria, is the chief moderator of IJMB Nigeria. But this does not mean that everyone that wishes to do Ijmb program must travel down to Zaria. This is because there are Ijmb centres in other states.
This Page is all about Ijmb Nigeria, Ijmb Admission, Ijmb Centers in Nigeria, Ijmb Registration, Universities accepting Ijmb, Ijmb Nigeria official Website, Ijmb Program Requirements and so on.
Our Ijmb centres in Ilorin will cost you N180,000 which you can pay in two instalments. This includes accommodation, text books, clearance and tuition fees. While in Lagos, Abuja, Port Harcourt etc, ijmb will cost you N250,000 with accommodation and N200, 000 without accommodation. Call us on 09067866762 for further information.
BRIEFLY ABOUT IJMB NIGERIA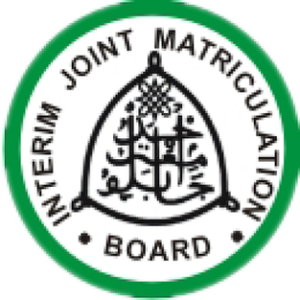 With Ijmb Nigeria, students can secure admission into 200level without writing Jamb (UTME). Knowing this, why then should you waste time and other resources writing and rewriting Jamb year in year out?
One major purpose of establishing Ijmb program is to alienate the problem of admission in Nigeria. And since the establishment of Ijmb in the 1970s, the program has enabled thousands of students gain admission without needing to write Jamb.
If you are seriously seeking admission into the university, Interim Joint Matriculation Board Examinations is a very big chance for you. Even awaiting result in O'level can apply. And this is possible as far the result will be available before the end of their Ijmb program. Which is before they apply for direct entry admission into 200level.
For enquiries on Ijmb Nigeria, Ijmb registration procedures, Fees, requirements, Ijmb study centres among others, call us on 09067866762 or 08079859795.
We advise you to diligently read through the article for better understanding of Ijmb Nigeria. Also for Ijmb registrations and everything you need to know concerning this particular direct entry admission program.
WHAT IS IJMB NIGERIA
Ijmb, as we have said earlier, is the acronym for Interim Joint Matriculation Board Examination. Ijmb program is an A/Level program which the Government Approves. And It is Reliable, Guaranteed and Certified.
Ahmadu Bello University moderates Ijmb. But it also has coordinating bodies in other tertiary institutions and various private study centres nationwide.
The reason for licensing various private centres to serve as Ijmb study centres is to make Ijmb Nigeria more accessible. So that a larger population of admission seekers can find it useful. Ijmb, as a direct entry admission program, is particularly established to provide opportunity and option for admission seekers. Especially those who do not want to go to the Polytechnic or College of Education to be eligible for direct entry admission.
WHAT IS JUPEB AND HOW TO OBTAIN JUPEB FORM
IS IJMB NIGERIA APPROVED
The Nigerian Federal Government, through all the education institutions that deal with admissions in the country, approves IJMB program. We are happy to inform you that Ijmb Nigeria is as an alternative to JAMB. And a direct entry admission program that helps students gain admission into 200level.
IS IJMB NIGERIA RELIABLE
Ijmb is an Advanced Level program that students can depend and trust for admission. It is the kind of program that students can trust for admission purpose. What makes Ijmb reliable is its past success records and feat.
Yearly, over 30,000 applicants go through the program and over 80% successfully pull through, gaining direct entry admission into 200lv by the end of their Ijmb program.
IJMB NIGERIA GUARANTEES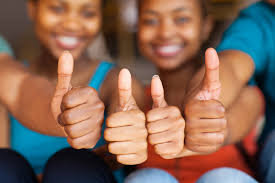 With the cooperation of applicants and a willingness to learn and study, Ijmb program guarantees you for admission. And Ijmb program assures applicants a direct entry admission into 200lv by the end of the program.
IS IJMB NIGERIA CERTIFIED
It is no more fable that lIJMB Nigeria is certified. The Nigeria University Commission (NUC) ceetifies Ijmb and for over 80% of the Nigerian Universities accept it for admission.
The Federal Government certifies Ijmb through the NUC. Also all other concerned Educational Institutions recognise Ijmb as an A/Level program. And every A/Level programmes enable applicants to gain admission into 200lv.
IJMB LEGIBILITY
A lot of prospective IJMB students always want to know if truly IJMB is real and valid or not. At this stage such question should not be asked anymore but we understand the fears of our students especially when there are a lot of fraudsters online faking as IJMB agents.
Certainly, IJMB is valid and real, students can check item 2.2 of JAMB BROCHURE to confirm IJMB validation.
It is clearly spelt out there what IJMB is and does. And currently, IJMB result is recognised and accepted for admission in about 80% of Universities in Nigeria, including the Federal, State and Private ones. And, to check out the official list of universities accepting IJMB in Nigeria, you can read it here.
HOW DOES IJMB NIGERIA WORK
As customary to virtually all Advanced Level programs, IJMB applicants will select any THREE (3) A/L IJMB Subjects Combination which, English Language, a compulsory subject, adds to. This makes it four subjects for all candidates
A candidate's Ijmb subject combination must identify with their preferred course of study in the university irrespective of the course. But for those who do not know the right subject combination for their preferred course, that is not a problem as we are always ready to put you through during your registration procedures.
After this, applicants would then resume to their various IJMB study centres, depending on the State an applicant registers for. Once applicants resume, they will begin to attend lectures throughout the duration of the program when they will eventually write their examination.
Successful candidates, after the examination, will obtain Direct Entry (DE) form from JAMB and apply for 200lv admission into their chosen University just like Polytechnic ND graduates.
IJMB DURATION
Ijmb Nigeria runs for the period of 9months which naturally is an academic session in the tertiary institution. Since IJMB program serves as 100lv for applicants, the duration equals to two (2) semesters with a short break in between.
IJMB PROGRAMME ELIGIBILITY
IJMB, an A'level programme that enables its applicants to secure direct entry admission without writing Jamb, is open to all admission seekers interested. And Ijmb offers all courses including Medicine, Law, Engineering and Technological courses. IJMB candidates can apply to study any course as there are no limitations to what courses available for IJMB students.
Without much ado, IJMB takes its applicants into 200level without the need to write JAMB.
Students who just finished from secondary school and have not seen their O'level results can also apply for IJMB as candidates with Awaiting Results are also eligible. What is important is that every candidate must have their O'level result before the end of the IJMB session.
At the end of a candidate's IJMB programme, he/she will then obtain Direct Entry Form (DE) from JAMB and fills the form accordingly.
Note: we have provided you with all these details about IJMB in order to make sure you know what you are going into before you do it. Yet, this might not be all. We are certain you are still paranoid, curious, and in need of a guide. And this is where we at Directentryadmission.com come in.
How Can Directentryadmission.com help you?
Before we became Directentryadmission.com, we were formerly recognised as Ijmbcenter.com and have been guiding students through the IJMB programme for some years now. But we decided to spread our tentacles since IJMB is not the only direct entry programme available to admission seekers.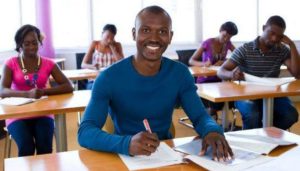 There are other direct entry admission programmes that take candidates to 200level without writing Jamb, and among them is JUPEB. In order to be able to talk about JUPEB, providing detailed information to those in need of them, we moved to a more encompassing name, Directentryadmission.com
But we still perform the same functions or rather, we have extended our functions.
Directentryadmission.com is an Educational Consultancy that is primarily into A'level programmes, especially IJMB and JUPEB.
We are aware of the paucity of knowledge and the unavailability of information concerning IJMB and JUPEB programmes in the public domain. A lot of people, students and parents alike, are not aware of these admission possibilities. And this is why so many students spend years writing and rewriting JAMB without success. This is why students think they have to go to the Polytechnic for ND before they can qualify for Direct Entry Admission. But this is not so!
With IJMB and JUPEB, students, within 9months, will be eligible for Direct Entry Admission. And to make all these easy and guaranteed, that is where we at Directentryadmission.com help you.
What Directentryadmission.com Does?
What we do to help you at directentryadmission.com is simple and straightforward. We simply make your admission dream come true. Directentryadmission.com guide IJMB and JUPEB applicants to successfully gain direct entry admission into 200level using either IJMB or JUPEB. And our works with you start from registration.
Directentryadmissiom.com is into IJMB and JUPEB registration. We guide our prospective customers through their IJMB and JUPEB registrations. And this could be through our Online Registration platform or any of our Registration Centres Nationwide.
After registration, we direct our candidates to the best IJMB and JUPEB Pre-Varsity Centres. There are many IJMB and JUPEB centres that are affiliated to us. And these IJMB and JUPEB Study Centres are duly registered and recognised by various empowered institutions.
Also, there are those fraudsters as well as uncertified Study Centres out there that candidates must strive to avoid. We have always heard stories of IJMB and JUPEB prospective candidates who fall victims by paying to the wrong hands. Directentryadmission.com is here to help you through your programme without you losing a penny.
HOW TO OBTAIN IJMB FORM AND IJMB REGISTRATION PROCEDURES
IJMB REGISTRATION
Like Directentryadmission.com there are other IJMB websites. Some of them strictly offer Online IJMB Registration alone, while some frown against online registrations because of fraudsters.
But in our case, we offer different means of registering candidates for IJMB programme.
Candidates can obtain their IJMB form from our Online Registration Platform which covers both IJMB and JUPEB programmes.
There are guidelines for the filling of the form and all other things candidates are expected to do.
Also, we have physical IJMB Registration Offices nationwide where candidates can go to buy IJMB form. And you can obtain your JUPEB form for #10,000 only, and IJMB form for #5,000 only.
IJMB ACADEMIC CALENDER
Year to year IJMB session often begins around April. IJMB registration for a new session starts by September while the end of a running session is coming to an end. And IJMB session ends by February every year after the IJMB exam which is always scheduled for February.
Candidates can still join a current session as far as May and still pass the IJMB exam. There are always special classes organised for our students who resume late. These special classes are referred to as Fixed Lectures and are meant to help students who resume late to catch up with the IJMB Syllabus.
OUR IJMB STUDY CENTRES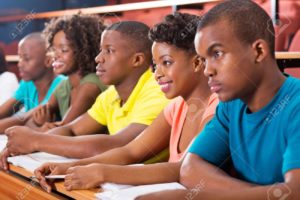 We have IJMB Centres Nationwide. Good Ijmb Centres that have been in business for a while now. Our Ijmb Centres Nationwide are the best, we work hard to make the dreams of our students come true. We have
IJMB Centre in Ilorin, Kwara State
Ibadan IJMB Centre in Oyo State
Osun IJMB Centre in Osun State
IJMB Centre in Lagos State
IJMB Centre in Port Harcourt, Rivers State
Enugu IJMB Centre
Uyo IJMB Centre among other Places.
For more enquiries, call us at directentryadmission.com on 09067866762 or 08079859795.