IJMB FORM CLOSING DATE
When is Ijmb Registration Deadline ? In short and a straight to the point, Ijmb Registration Form Closing Date for 2019/2020 Session is ending of August.
The question, when is IJMB Form closing date, is very common among students who want to obtain the Ijmb Form and Register for the Ijmb Programme.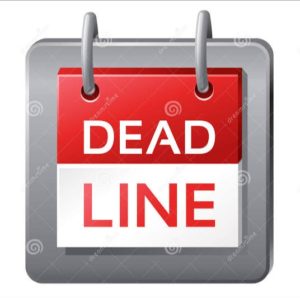 IJMB Form Closing Date is the same thing as IJMB Registration Deadline. And it is the time when interested candidates can no longer buy the IJMB Form and Register for a particular IJMB Academic session.
Note: For the 2019/2020 IJMB Registration, deadline is end of August. And from September, students will be able to buy 2020/2021 IJMB FORM and begin their registration. 
WHAT HAPPENS AFTER IJMB FORM CLOSING DATE
For example, if the IJMB Form Closing Date for 2019/2020 IJMB Programme is the 30th August, 2019, interested candidates, after the specified date, will no longer be able to purchase IJMB Form for that year.
In such cases, there is nothing to worry about. This is because immediately the IJMB Form gets to its Registration Deadline, the IJMB Form for the next academic session is on sale. And this is always by September of every year.
Also Read Jupeb Registration Form Closing Date
THE IJMB FORM CLOSING DATE AND REGISTRATION DEADLINE IS ALWAYS AUGUST. ANY TIME AFTER AUGUST, IT IS TOO LATE. WHAT YOU SHOULD THEN DO IS TO BUY THE IJMB FORM FOR THE NEXT SESSION WHICH WILL COMMENCE THE FOLLOWING YEAR BY APRIL-MAY, IMMEDIATELY AFTER THE END OF THE IJMB SESSION. EVERY IJMB SESSION ENDS BY FEBRUARY EVERY YEAR.
THE PERIOD WHEN IJMB FORM IS SOLD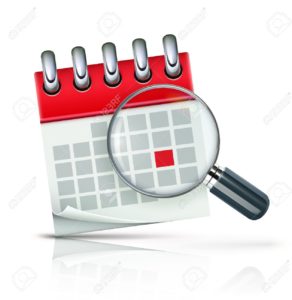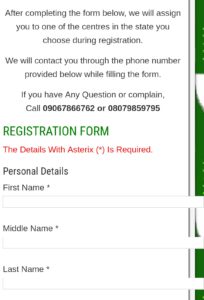 The IJMB Form for every IJMB Academic year is often on sale starting from September and will be on sale to August the following year. This is almost a year and we will explain how this is so.
The IJMB Calendar often ends by February of every year when the IJMB exams is written nationwide. After the end of the IJMB exam, which comes to an end, always, by the end of February, the new IJMB session begins a month after. This could be April – May.
Then, students who have registered between September of the previous year and May of the present year begin to resume. But the IJMB resumption does not stop IJMB registration.
Students are still permitted to obtain their IJMB Form and register till the end of August of that year. And this is the cycle IJMB registration follows every year.
BUYING YOUR IJMB FORM AFTER THE IJMB FORM CLOSING DATE IS BAD  FOR YOU, ESPECIALLY IF YOU ARE AN AVERAGE STUDENT.
WHY AUGUST IS IJMB FORM CLOSING DATE 
Over the years, different IJMB sites take on different dates as their IJMB form closing date. But most of them always extend the dates till end of August.
We agree with them on these dates. In fact, we have always advised students willing to do IJMB Programme, not to join a session anytime after August.
And this is because; you will have missed a lot of classes. And, to tell you the truth, for an average student, resuming by September is too late.
From September to February, when students sit for the IJMB Exam, is less than 6months. Considering Christmas and New Year holidays.
THE IJMB FORM FOR EVERY IJMB ACADEMIC YEAR STARTS TO BE ON SALE FROM SEPTEMBER TO AUGUST THE FOLLOWING YEAR, WHICH IS FEW MONTHS AFTER RESUMPTION.
ANOTHER REASON WHY AUGUST IS IJMB FORM AND REGISTRATION DEADLINE 
Another reason August is the best time we choose for IJMB Form Closing date is because we do not want you to waste your money.
IJMB and JUPEB Programmes are what we tell you to do in place of JAMB, to save you time and resources. So, we will not like you to lose same resources through IJMB.
Once it is August ending, know that IJMB Form Closing Date is final and no one should encourage you to register again.
Rather, what we encourage you to do is to buy the IJMB form for the next session as soon as possible.
WHEN IS THE BEST TIME TO BUY IJMB FORM AND REGISTER FOR IJMB
The best time to buy your IJMB form is before the beginning of the IJMB session you want to join. For example, those who want buy the 2020 IJMB form should start buying from September, 2019.
You can buy your 2020 IJMB form till February of 2020, once you are sure that you want to do IJMB Programme for that year.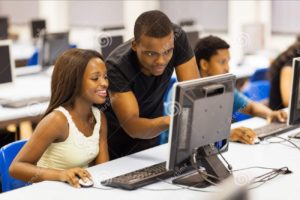 IS IT BAD TO BUY IJMB FORM AFTER RESUMPTION AND REGISTRATION DEADLINE 
We have students that join us after our resumption dates in our various IJMB Centres, every year.
And such students, especially, are those who put in for JAMB but didn't score high enough to be eligible for POST UTME.
Also, we have students who join us late because they wrote POST UTME but didn't secure admission.
In fact, IJMB Form Registration deadline is in August mainly because we strictly consider these categories of students. And we think it is fair to give them access to this opportunity; alternative to gaining admission, instead of them loitering about for another whole year.
So, it is not really bad to still buy and register for IJMB after resumption if you fall into any of the categories we just mentioned. But what is bad is for you to buy the IJMB form after the Registration Closing Date.
What is bad is for you to register for IJMB after August.
Our advice is that you should buy your IJMB Form as early as possible.
BENEFITS OF BUYING IJMB FORM BEFORE THE IJMB AND REGISTRATION FORM CLOSING DATE
There are many benefits in buying your IJMB Form before August.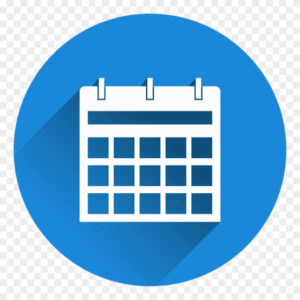 You will attend all enough lectures and we will teach you extensively to make sure you pass the IJMB Exam at the end of the programme.
You will be careful enough to not register with the wrong IJMB Centres. What we mean by this is that you will have the luxury of choosing which Ijmb Website you trust. But in the case you are buying your IJMB FORM after the IJMB FORM CLOSING DATE, you will be at the mercy of those who claim they want to help you, but in truth are only greedy and desperate Centres.
If you buy your IJMB FORM before the IJMB Form Closing Date, you have a slim chance of falling into the hands of frauds.
Also, you will be able to select the State where you want your Ijmb Centre to be.