BEST JUPEB CENTRES IN LAGOS
There is a very good Jupeb Centre in Lagos, around Palm Grove Bus Stop, Ikorodu Road, Lagos State.
There are many Jupeb Centres in Lagos but you need to study with one of the best to make your dream of gaining admission come true.
Jupeb Programme is very good if you're thinking of how to gain admission with Unilag Direct Entry Programme. And If you are going to do your Jupeb Programme in Lagos, it is either you register directly with the University of Lagos and run your Jupeb Programme with them or you register with one of the Private Jupeb Centres in Lagos.
And if you are looking for the best of Jupeb Centres in Lagos, you have come to the right place.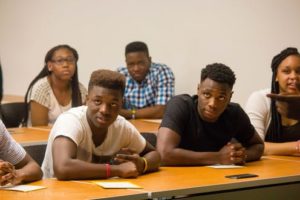 REASONS SOME CANDIDATES DON'T REGISTER DIRECTLY WITH UNILAG FOR JUPEB
There are various reasons why students do not register directly with Unilag Jupeb Programme.
Number one of these reasons is because, they cannot afford Unilag Jupeb School Fees. Unilag Jupeb School Fees is between N450,000 and N500,000 and this is without accommodation. Unilag Jupeb is non-residential.
Another reason why students may not register directly with Unilag Jupeb Programme is that they may not know when Unilag Jupeb Form is out on sale. And by the time they know, Unilag Jupeb Form and Registration has passed its deadline. As aspiring Jupeb candidates, you must always know when Jupeb Form Closing Date is for the University you want to register with.
Also, students run away from writing Unilag Jupeb Entrance Exam, which they know is capable of changing their course of choice, if they don't score enough percentage.
Whatever your own reason is, you are here because you want to register with a Private Jupeb Centre, but one that is in Lagos.
BEST JUPEB STUDY CENTRES IN LAGOS
It may sound like a marketing propaganda if we said we have the best Jupeb Study Centre you could ever find in Lagos. But it will not be a lie to say we have one of the best Jupeb Study Centres in Lagos. Over the years, we have helped Jupeb Candidates gain admission into Unilag, Unilorin, Uniben, Uniport, OAU, and many other Universities, including Private Universities.
Do you want to register for Unilorin Jupeb or cross to University of Ilorin after your Jupeb Programme, then you need to read know about Unilorin Jupeb and how to locate good Jupeb Centres in Ilorin.
ADDRESSES OF OUR JUPEB CENTRES IN LAGOS
Jupeb are in many places in Lagos. But not all Jupeb Centres are dully registered. Some are not more than mere Jamb tutorial centres. So, you have to be careful the one you register with.
OUR JUPEB CENTRE AT PALM GROVE
We have a very good Jupeb Centre in Lagos at Palm Grove Bus Stop, along Ikorodu Road. It is one of the best Jupeb Centres you can find in Lagos. We are duly registered and recognised. Our lecturers are highly qualified and have years of teaching experiences in both IJMB and JUPEB A'level programmes.
We have hostel accommodation for students who will like to stay on campus. And for parents who always ask us about security, we understand you. And we are telling you that we have MOPOL guarding our Jupeb Centre day and night.
ANOTHER OF OUR JUPEB CENTRES IS AT IKEJA
For those who live around Ipaja, Iyana-Ipaja, Ayobo, Ikeja etc, and will like a Jupeb Centre that is close to their home, we have another Jupeb Centre at Ikeja, Lagos.
Our Jupeb Centre in Ikeja, too, has hostel accommodation for candidates who will want to stay on campus.
This is not to say that apart from our own Jupeb Centres, there are no other good Jupeb Centres in Lagos. There are other good Private Jupeb Centres that you can trust. But since you found yourself here, you are in the right place. We will make sure we do our best to help you gain 200level admission into Unilag or any other Jupeb affiliated Universities, without writing JAMB.
SCHOOL FEES OF JUPEB CENTRES IN LAGOS/ LAGOS JUPEB SCHOOL FEES
All the Jupeb Centres in Lagos have different school fees schedules. Jupeb Centres in Ajah area of Lagos and others situated in places in the Island are more expensive considering their hostel fees. But we will only tell you our own.
For both our Ikeja and Palm Grove Jupeb Centres, you will need N280,000 to run the whole programme. This is just a little more than half of what you will spend if you are running the programme directly with Unilag.
To study at our Jupeb Centres in Lagos, you will need N280,000 which you can on instalment. 
BREAKDOWN OF SCHOOL FEES FOR JUPEB CENTRES IN LAGOS/ LAGOS JUPEB CENTRES SCHOOL FEES 
Tuition Fees and Text Books: N200,000
Acceptance Fees: N35,000
Accommodation: N45,000
Total: N280,000
CHEAPEST JUPEB STUDY CENTRES IN LAGOS 
Sometimes when people call us, they want us to tell them whether we are the cheapest Jupeb Centre in Lagos. We always tell them we don't have that information. But we know we are very affordable.
Once, someone called to say she heard she could run Jupeb Programme for N170,000. We had to tell her to register with the Jupeb Centre she got the information from.
We keep telling people, some of these so called Jupeb Centres are not registered. When you do your programme with them, there is the probability that you will not have your Jupeb Results released to you.
We have candidates calling us every year to help them because their results are Withheld and Queried. Be careful. If Unilag runs Jupeb Programme for close to N500,000 without accommodation. How could you be looking for a Jupeb Centre that will collect less that half that money, with hostel accommodation in the plan.
Or they are running a programme that's different from Jupeb?
If you are going to use your time and resources to do JUPEB, we think you should do it the right way. You should know that not all those who do JUPEB will gain 200level Admission later on, we are sure you want to be among the successful ones.
HOW TO REGISTER FOR JUPEB CENTRES IN LAGOS
There are two ways to register, through us, with one of the best Jupeb Centres in Lagos.
LAGOS JUPEB ONLINE REGISTRATION/ONLINE REGISTRATION FOR JUPEB CENTRES IN LAGOS 
First is to visit our Jupeb Registration Portal and fill in your details. All you need is to go to a cyber cafe nearest to you. Open the link and fill your details following the instructions.
REGISTRATION REQUIREMENTS FOR JUPEB CENTRES IN LAGOS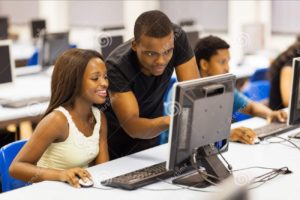 All you need is a passport photograph of yourself, which you will scan in the space you wil see on the form.
Your O'level result, if ready. If not, just put AR, which indicates Awaiting Results.
Then, you will need to scan the bank teller of your payment of the form fee which is N10,000. The School Account Details that you will pay the money into is on the Registration Portal.
Once you do all this, fill in your details correctly, then click on SUBMIT. Then call us immediately to inform us of your registration. Within 24hours, you will receive registration updates in the email address you include in your form.
VISIT OUR JUPEB REGISTRATION CENTRE 
For those who will want to buy their Jupeb Form from our Jupeb Registration Centre in Lagos, from Iyana-Ipaja, take a bus going to Egbeda, drop at Ponle Bus Stop, then call 09067866762. We will have our agents call you to direct you to our office.
All you need to come with is Two passport size photographs of yourself or the candidate, O'level Result, if available, and the sum of N10,000.
For those looking for what to do after failing Jamb or what to do after failing Post Utme, Jupeb Programme is a very good option.
Help us share this post to your friends who are seeking for admission into the University. And for enquiries, call 09067866762 or use the comment box.