2020 IJMB REGISTRATION DEADLINE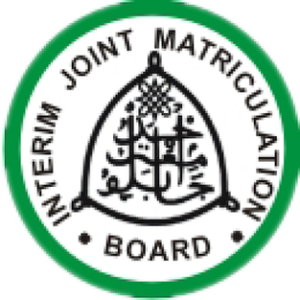 The 2020 Ijmb Registration Deadline has not elapsed. Which means interested candidates can still purchase the 2020 Ijmb Form. Due to the coronavirus outbreak, any consideration for the 2020 Ijmb registration deadline is not in focus.
As at the first week of April, 2020, the 2020/2021 IJMB FORM and Registration is still ongoing.
We have received so many calls asking if the 2020 Ijmb Registration Deadline has passed. And we keep telling them that it has not. But because there are many websites purporting to be Ijmb official website, posting fake news about the 2020 Ijmb registration deadline date, it's hard for the public to know what to believe or not.
The purpose of this post is to calm you down. And to advice you to ignore those websites and impostors saying they are Ijmb official websites. The only official Ijmb website is for Ahmadu Bello University. And this is because they are the moderator of the Ijmb Program. All other Ijmb websites are working in partnership with them. But most of them lie about being the official Ijmb website. Stay away from those that misinform you. The 2020 Ijmb Registration Deadline is not now. You can still register, even till after this coronavirus is cleared and we all return back to our schools and businesses. 
There is something I've always advised those calling us to do. And it simply works every time. Whenever you pick up a telephone number from any of those ijmb websites stating that 2020 ijmb registration deadline is in a particular date, call them days after that deadline and see if they won't be willing to register you.
Most times, what these ijmb websites do is mere marketing strategy. But it's wrong because it often misinform the general public.
WHEN EXACTLY IS 2020 IJMB REGISTRATION DEADLINE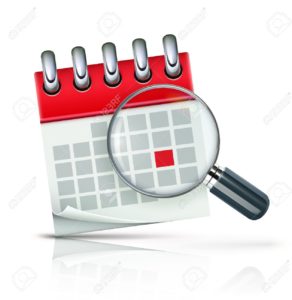 Of course, we know there must be a particular date when it will be too late for students to register for the 2020 ijmb program. A time will come that a date will be set for the 2020 ijmb registration deadline. We know that, but that date hasn't been set.
It is even hard now that we all are staying at home due to the coronavirus outbreak. All academic activities have been suspended, so how is it possible that the 2020 Ijmb registration will close.
As long as this pandemic lasts, the 2020 Ijmb Form will still be on sale. Ijmb classes are on hold for now, this means those who are yet to register are not missing any lectures. Therefore, there is mo reason for us to close down the Ijmb registration.
HOW CAN YOU REGISTER FOR THE 2020 IJMB PROGRAM IN THIS PERIOD?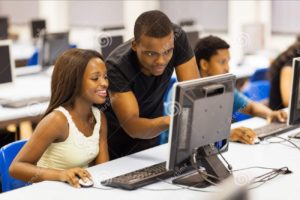 This is a question that we get to answer daily, since the coronavirus outbreak in the country. So many students that want to register don't know how to go about it because of the lock down of all businesses and streets.
For those who can register using their phone, all you need to do is visit our  Online Registration Portal and fill out the form. On the Registration Portal, the centre's account details are there, you will need to transfer the registration fee of N8,000 in order to complete your registration. Check below for more details on how to register.
And for those who do not know much about the Ijmb Program and how to apply or obtain the 2020/2021 IJMB FORM, call us on 09067866762 or read the second part of this article below.
HOW IJMB WORKS
How does Ijmb work? This is not hard.
Since we have told you that the 2020 Ijmb registration deadline is not set and that you can still register, we felt it's right to tell you more about how the Ijmb Program works.
Prospective IJMB candidates are expected to select Amy 3 A'Level IJMB subject combinations identified with their preferred course of study in the university, be it science, arts or social science.
There are students who call us often to ask whether they can register for IJMB and prepare for the IJMB exam on their own and want we usually tell them that it is not impossible. But they still have to pay all the fees that other registered candidates pay. For such people, we must tell you that it is quite risky to want to prepare for IJMB exam on your own.
All registered IJMB candidates need the experience of lecturers who are very familiar with the IJMB exams and that's why you must not sit down at home while preparing for the IJMB exam.
How to Apply for the 2020/2021 IJMB FORM Before the 2020 Ijmb Registration Deadline
Applying for IJMB Programme is not hard in anyway. To apply for IJMB Programme for the current session, candidates must obtain the IJMB form 2020/2021. There are two major processes to obtain IJMB from with us at directentryadmission.com
IJMB Form 2020/2021 Online Registration
2020/2021 IJMB ONLINE REGISTRATION
Prospective candidates that would like to obtain Ijmb form for the 2020/2021 session through our Ijmb online registration portal should visit this link.
Prospective candidates are to fill their details into the provided spaces accordingly. Candidates can also print out the form from our website, fill their information in accordingly and scan it back to us through our email address [email protected].
When scanning the form back to us, candidates are to scan along proof of their payment. And candidates should know that registration fee is #8,000 only.
IJMB REGISTRATION CENTRES AVAILABLE BEFORE THE 2020 IJMB REGISTRATION DEADLINE
IJMB REGISTRATION CENTRES IN NIGERIA
We have IJMB registration Centres around the country for candidates who would like to obtain their IJMB Form for 2020/2021 academic session. Prospective candidates can visit any of our IJMB Registration Centres and register for 2020 Ijmb programme.
We have IJMB registration centres in:
Ibadan
Lagos
Port Harcourt
Ilorin
Enugu
Uyo
Kano
Benue
Abuja and many other states.
To purchase IJMB form, it is just #8,000. And for candidates who prefer to register online, our Bank Account Details are on our Registration Portal.
IJMB SCHOOL FEES FOR 2020/2021 AND PAYMENT PROCEDURES
IJMB FEES
The IJMB school fees for 2020/2021 is between N180,000 and N250,000 in all our IJMB study centres. Candidates must know that the state that their preferred IJMB study centre is located will determine how much their fee is. And whether they want accommodation or not also is a determining factor of how much they will pay. For example, 2020 IJMB school fees, with accommodation is N250,000 in Lagos and N200,000 without accommodation.
In Ilorin, 2020 IJMB fees is N180,000 without accommodation. Nevertheless, all these fees consist of the acceptance fee, tuition fee and text books
IJMB SCHOOL FEES PAYMENT PROCEDURES:
After a candidate has been confirmed for a successful IJMB 2020/2021 registration, they are to resume as soon as possible.
And in order to lighten the burden of our students and parents, we allow for payment on instalment. This means that our students can pay in bits but not more than three times.
IJMB REGISTRATION AND STUDY CENTRES:
We have good IJMB registration and study centres in many states in Nigeria. Such as:
IJMB Centre in Enugu
IJMB Centre in Lagos
Ibadan IJMB Centre
IJMB Centre in Uyo
IJMB Centre in Kano
Nasarawa IJMB Centre
IJMB Centre in Ilroin
IJMB Centre in Port Harcourt and other states.
Interested IJMB candidates must know that they can trust in the efficiency of our IJMB lecturers as well as the good condition of our campuses and hostels. Also, our laboratories are well equipped for science students.
IMPORTANCE OF IJMB PROGRAMME
What is the importance of IJMB Programme
The very importance of the IJMB Programme is that it helps Nigerian students who are seeking for university admission secure admissions without writing the UTME (JAMB). IJMB is a sure way for direct entry programme.
For further enquiries, contact us 09067866762