ABOUT IJMB PROGRAMME.
What Is Ijmb, What Ijmb Means
This post is basically about Ijmb programme. We have tried to navigate every possible area about Ijmb programme. We have answered in the post the many questions about Ijmb.
The first thing you need to know about IJMB is that it's very real and genuine. Ijmb programme is not itself a fraud, but some bad people take advantage of admission seeking students' vulnerability to defraud them.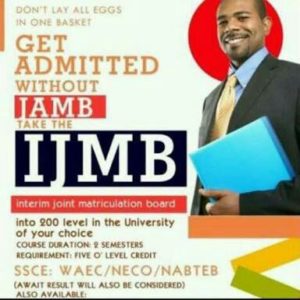 FULL MEANING OF IJMB
IJMB in full is IJMBE, and it simply means Interim Joint Matriculation Board Examination. The need to spell this out is because a lot of people, parents especially, that call us often to make enquiries about Ijmb programme keep confusing IJMB with I-JAMB. Although, there is no such thing as I-JAMB, we still need to clarify that the programme is IJMBE, or IJMB in short.
WHAT DOES IJMB DO?
Basically, IJMB does only one thing; it helps students secure direct entry admission into (200level) in over 70% of Nigerian universities that accept Ijmb, without the need to write JAMB, or POSTUTME.
HOW WAS IJMB ESTABLISHED?
Interim Joint Matriculation Board is a body that the Interim Common Services Agency (ICSA) established under the direction of the then Government of the old Northern Region of Nigeria, as a means of providing easy access to education for the many youths of the Northern Region. And ever since, IJMB has passed through a lot of developmental phases, making the programme a national one now, which allows students from other regions in Nigeria to have access to it.
Another thing you should know about Ijmb is that In 1977, the first examination of the programme was organised and conducted by the the body for all candidates that undergone the Interim Joint Matriculation Board Examination's Post Secondary Programme, in the existing schools of Basic and Preliminary Studies, which substituted the HSCE.
IS IJMB REAL?
People keep asking if ijmb programme is real. The question now should not be how genuine the programme IJMB is. This is because we have passed the stage of having to explain and re-explain what IJMB means, or answer basic questions about Ijmb. First, you need to know that IJMB as a programme is a Nigerian Federal Government educational programme, certified by the Nigerian University Commission (NUC) as a DIRECT ENTRY PROGRAMME. And over the years, thousands of Nigerian students have been beneficiaries of this great opportunity.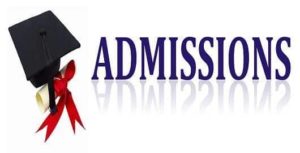 WHAT IS THE DURATION OF IJMB:
IJMB programme runs between 9months and one year, depending on when a student resumes. But officially, IJMB programme runs for one year. So, for those who keep calling to confirm the duration about Ijmb, this part is for you.
IJMB examination is officially and uniformly done by FEBRUARY every year. And a new session begins as soon as the exams end, which, without any unforeseen delay, is mid April.
But due to the fact that there are many independent IJMB centres across the country, the resumption dates vary and is peculiar to each Ijmb study centres in Nigeria. Some Ijmb study centres resume by March, and some by May. What students should know is that resumption for IJMB programme lasts till around October, depending on the student's ability to catch up with everything they already missed.
Check out the list of Accredited IJMB Centres in Nigeria
HOW DOES IJMB PROGRAMME WORK?
How IJMB programme works is simple and straight forward. Any interested candidate will obtain Ijmb registration form at any of our IJMB registration centres across the country, or from our Ijmb Registration Portal. Also, you can forward his/her Email address to [email protected], requesting for the form. Of which payment process will be sent along the form.
IJMB FORM
While filling the form, the candidate is to fill in three O'level subjects that are related to his/her course of study. What subjects to take is not any problem as our registration agents at our various registration centres are always there to help you through the registration process without any stress. Read more about ijmb form and registration procedures.
IJMB LECTURES AND CLASSES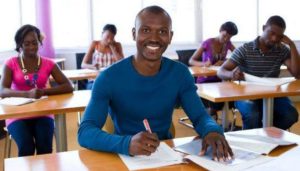 The candidate passes through the period of serious teaching and lecturing between 5 to 11months, depending on when the candidate resumes, in preparation for the final exam by February. After that, the results are released by April. And the candidate applies for direct entry by obtaining direct entry form. Without much stress, the candidate is in 200level.
IJMB POINTS AND GRADING :
There is a grading system you need to know about Ijmb programme.
The total points for IJMB programme is 16points. 15points are gotten from the three subjects registered for by the candidate, while 1point is a bonus point for all candidates given that he/she did not fail any of the registered subject.
70% — 100% is 5points (A)
60% — 69% is 4points (B)
50% — 59% is 3points (C)
45% — 49% is 2points (D)
40% — 44% is 1point (E)
39% below is 0 point (F)
Let us take for example the result of AGORO CHIDERA IDIAT who registered for Chemistry, Physics, and Biology for Medicine as her chosen course of study:
Chemistry — 78%
Physics — 67%
Biology — 53%
The calculation of the grades is thus:
Chemistry 78% is A — 5points
Physics 67% is B — 4points
Biology 53% is C — 3points
The total points of AGORO CHIDERA IDIAT is therefore 5+4+3= 12points. The 1 bonus point will add to the 12 as the candidate didn't fail any subject, making her point 13, enough for Medicine in any Nigerian university accepting IJMB.
Ijmb candidates should note that they can secure direct entry admission even with 6points. The only thing is that it might not be the course they put in for. But be assured that you can't waste your time with IJMB programme, and that's a good thing about Ijmb programme.
NIGERIAN UNIVERSITIES THAT ACCEPT IJMB PROGRAMME.
This is another important thing to know about IJMB Programme.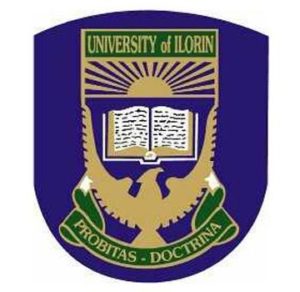 The Universities are:
University of Ilorin
Ahmadu Bello University, Zaria
Federal University of Technology, Akure (FUTA)
Delta State University, Abraka
Federal University of Agriculture, Abeokuta
Federal University of Technology, Minna
Rivers State University of Science and Technology
University of Uyo
Cross River State University of Science & Technology
Benue State University
All Universities in Northern States and Middle Belt, Nigeria
All Private Universities in Nigeria.
And discussions are ongoing on adding some other reputable universities which are not yet in the list.
ADVANTAGES OF IJMB PROGRAMME:
You should be wondering what exactly about Ijmb programme should convince you to apply for it.
The reasons you should consider registering for IJMB programme are not far fetched.
IJMB programme is a sure way of securing admission into the university without writing Jamb and Post Utme.
Ijmb programme result lasts for more than five years for use. This means that, the result does not expire after a year. So, those people who, after the programme, are not ready to apply for direct entry straightaway, can still use their results after four or five years.
It is easy for IJMB programme candidates to secure admission into the university as the ratio of IJMB students yearly is not up to 5% of students seeking admission. So, they have easy access for admission.
And unlike ND, Ijmb programme lasts for less than a year and not two years.
Read about Unilorin Direct Entry Admission Programme
One truth is that IJMB programme has no official website. So, don't mind the plethora of sites claiming to be the official page of IJMB programme. The programme is moderated by Ahmadu Bello University, Zaria, but there are so many private Ijmb study centres in Nigeria that are affiliated to Ahmadu Bello university. While registering, candidate should be careful. There are so many Ijmb centres that are not registered, thus, they are likely to waste your time and resources, because at the end of the day they will take you to registered centres for the final Exam, without teaching you well.
HOW CAN WE HELP YOU?
You need to allow us guide you through the whole process of Ijmb programme to have easy entrance into the university at the end of the programme. And that's why we are here for you. We know virtually all the study centres, and we know their abilities. That's why we are here to direct you to the best of the best. And we don't have a centre of our own, but we know where to direct you to aid your performance.
Contact us today to register for Ijmb programme.
We wish you Luck!