IJMB CENTRES IN LAGOS
There are many IJMB Centres in Lagos State. In Lagos, IJMB Centres are found in places like Ikorodu, Ikeja, Abula Egba, among many other places. But one must know which is good and conducive for learning before applying. And this is what this post is about. We have written this post to guide prospective IJMB students who will love to study in Lagos State.
To find out about Ijmb Centres in Lagos and everything about Ijmb programme, call 08079859795.
You need to know all that there is to know about IJMB Programme and our Lagos Centre before you register.
And to help you, we have written this post basically on IJMB Programme and Centres in Lagos.
If you are reading this post, be rest assured that you are on the right path into securing direct entry admission into the university of your choice, without writing JAMB.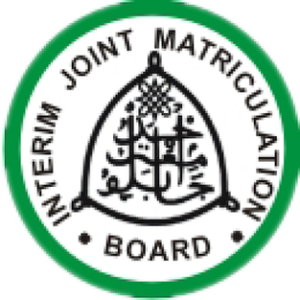 How to locate good Ijmb centres in Lagos:
We have an Ijmb registration center in Lagos where you can obtain your Ijmb form and register for Ijmb programme. And this is for those who do not wish to register online through our REGISTRATION PORTAL. Our lagos Ijmb registration office is located at number 1, Alhaja Abas Bus stop, Ogudu road, Ojota, Lagos. We also have another Ijmb registration centre in Egbeda. It depends on which is closest to you.
Remember, registering with us will guide you to the best Centres in Lagos and other registered and accredited Ijmb study centres in Nigeria.
HOW TO REGISTER FOR IJMB PROGRAMME IN LAGOS USING YOUR EMAIL ADDRESS
For those who wish to register via their email address, email us on [email protected] requesting for the ijmb form. We will forward you the form along our account details. And also, a model of a filled form to serve as your guide while filling your own. You will then scan your Ijmb form back to us, alongside the teller of your payments.
Whichever way you register for your ijmb programme, you will get your admission letter via your email within the twenty four hours of your registration.
Lasu and Unilag requirements for Ijmb programme:
IJMB PROGRAMME IN UNILAG AND LASU
Lagos State University (Lasu) does not require anything for Ijmb programme. Lasu doesn't consider ijmb for admission. And same with the university of Lagos. Unilag does not accept Ijmb for admission. Unilag uses Jupeb instead.  For interested candidates who wish to study in Unilag, you can do Jupeb. To make enquiries about Unilag Jupeb, or Jupeb generally, contact us. And you should know that Jupeb is accepted for admission in over 80% of Universities in Nigeria.
For a list of universities that accept Ijmb result in Nigeria, click here
MAIN ARTICLE ON IJMB CENTRES IN  LAGOS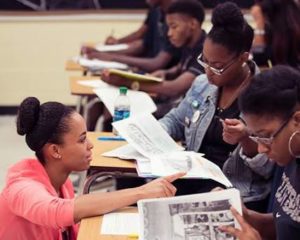 When we talk about Ijmb centres, we mean both Ijmb registration centers and study centres. Prior to 2013, there was hardly any Ijmb centre in Lagos. Ijmb candidates who resided in Lagos and would like to have their Study Centres in Lagos were transfered to Ilorin or Ibadan. And this was because there was no reliable Ijmb centres within Lagos. But now, there are over ten Ijmb centres in Lagos. 
Like every other business in Lagos, Ijmb programme has become a source of income only for some people. These coordinators do not really care about the successes of their students much. All they are after is money.
Over the years as other ijmb centres in Lagos spurn up, Lagos has, consecutively, been among the few states where we record high failures of ijmb candidates in their final exam. We discovered that majority of these Ijmb centres are nothing more than ordinary tutorial centres.
READ ALSO ABOUT ACCREDITED IJMB STUDY CENTRES IN ILORIN HERE
Once they are able to maneuver their ways into obtaining license for their ijmb study centres, they are satisfied. They do not care about equipping the centres with the necessary equipments and reliable, experienced lecturers.
In some cases, we have had ijmb candidates running away from their Centres in Lagos towards the end of their Ijmb programme. Calling us to help them find good Ijmb study centre in other States. And most times, it was usually too late. These candidates might find it so hard to catch up. And also, that they have to pay for ijmb fees at our centre again is usually unbearable.
HOW TO RECOGNISE A GOOD IJMB CENTRE IN LAGOS
When looking for good Ijmb centres within Lagos, don't bother too much about the exterior and interior of the building. Remember in Lagos, everything is packaging and branding. Nevertheless, we are not advising that you should apply with any Ijmb centre that isn't clean and conducive.
The number one thing you should be concerned about is whether their syllabus is current. 
Be bothered about the lecturers there. How good are they? Ask around about the records and performances of their past students.The conduciveness of the environment for learning. 
And the only way you can know all these is when you register with us.  
We can assure you that we will guide you to the right Ijmb centres located in Lagos. We can not put up any name here because it will be us advertising them on our website. And we can't do that because nothing is permanent. The Ijmb centres in Lagos we trust now can begin to perform below standard, then what do we do? We check around for other good ones. And if it comes to telling people there is no single Lagos IJMB Centre that is good, then we will. We can not afford to let you waste your money and other resources.
READ ABOUT ACCREDITED IJMB STUDY CENTRE IN IBADAN, OYO STATE HERE
School Fees For Lagos Ijmb Centres
The school fees for Lagos IJMB Centres vary. And after Abuja Ijmb centres, Lagos Ijmb fees are the next most expensive.
We can not categorically fix any price for you because things change. But we can tell you that for any good Ijmb centres in Lagos, their school fees fall between #160,000 and #180,000.
And those include accommodation, acceptance, exam fees among other things. Also, to ease the financial load of parents and guardians, we make sure those centres allow for payments on instalments.
This means that you can pay your school fees in bits of three times. You will just make sure to resume with at least #80,000. And the balance can be paid within the range of three months. That's a good payment plan, right?
How To Register for Ijmb For Lagos Study Centre With Us: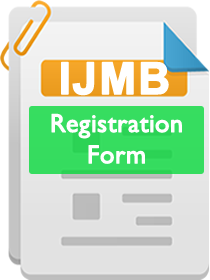 How to register with us is quite simple. You can obtain the form by visiting our
For those who stay in Lagos, all you need to do is to visit our ijmb registration centers in Lagos. But make sure you call us on 08160120236 when coming.
And also, you can get the form via your email address. All you need to do is to email us requesting for the form. And we will get back to as soon as possible.
NOTE: You can register for Lagos ijmb study centre from any state.
For further enquiries, contact us. You can also drop your comments below.
Remember, we are always here to guide you. We wish you luck!