THE BEST IJMB CENTRES IN ILORIN, KWARA STATE, ARE JUST A CALL AWAY. 
For accurate and reliable information Ijmb centres in Ilorin generally, and also other information concerning Ijmb programme as a whole, call us on 09067866762 (WhatsApp too) or 08129634961.
ABOUT IJMB CENTRES IN ILORIN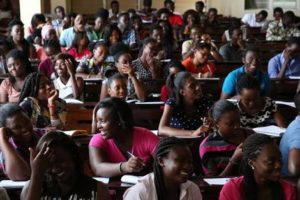 There are recognised Ijmb Centres in Ilorin that are accredited and recognised . We have both IJMB study centres and Ijmb registration centres in Kwara State. For IJMB prospective candidates who reside anywhere in Kwara State or its environs, you can now register for IJMB and do your Ijmb programme without leaving your state.
What this then means is that those who will not want to obtain their IJMB form online, don't bother. You don't have to travel to other states to obtain your Ijmb form because we have IJMB registration centres in Ilorin.
Also you don't have to travel to other states against your will to study as there are enough of our IJMB centres very close to you to accommodate you.
Again, for those who reside in Lagos, Abeokuta, Osun State, Ibadan, and wish to study in Ilorin, be rest assured we will guide you to the best Ijmb centre in Ilorin.
How To Obtain IJMB FORM and Register For IJMB Centres in Ilorin
About Ijmb form and Ijmb registration in ILORIN, candidates can now obtain Ijmb form at our Ijmb Centre located at Taiwo Isale, ILORIN.
But candidates should know that none of the private Ijmb centres in Ilorin is inside the University of Ilorin.
Don't allow anyone deceive you. But the good news is that the University of Ilorin recognises and accepts Ijmb programme.
Note: you can also register for IJMB programme for other states at our Ilorin Centre.
 Read about Ijmb form and registration procedures here
Nevertheless, that doesn't mean the location of our Ijmb centre in Ilorin are not conducive. They are located in the right environment for learning.
Yes, you can be rest assured that if you register with us, we will direct you to very serene environments where learning is very easy.
Read about other accredited IJMB study centres in Nigeria
 SCHOOL FEES FOR IJMB CENTRES IN ILORIN
Our Ijmb study centres in Ilorin are very affordable. The fees is between #150,000 and #180,000 depending on whether you want accommodation or not. These fees include text books, tuition fees and acceptance fees.
OUR BREAKDOWN OF IJMB FEES FOR ILORIN
Ijmb form :#8,000.
Acceptance fees : #25,000
Tuition fees : #115,000
Text books: N10,000
Accommodation fees : #30,000.
NOTE: Candidates should know that this is not the permanent total of school fees for our Ijmb centres in Ilorin. It changes yearly. Sometimes, the fees might be lesser or more.
Also, candidates should know that the number of Ijmb centres in Ilorin is increasing every session.
But candidates should be well assured to get into the best ijmb study centre in Ilorin through us. We have always said this and we will continue to say it. You can trust us.
Check out the list of Universities that accept IJMB here.
HOW TO REGISTER For ILORIN IJMB CENTRES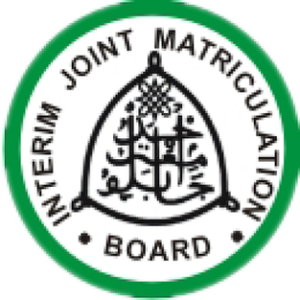 Registration Procedures for ILORIN IJMB Programme:
 We have always advertised the various ways of registering for ijmb programme with us. And basically, there are two major ways.  You can obtain your Ilorin IJMB form online via our IJMB REGISTRATION PORTAL.
Or you can visit our Ijmb registration centres closest to you. It doesn't have to be the state in which you want to study.
Also, you can register through your email address. All you need to do is to mail us @[email protected], requesting for the form. We will then forward you the form alongside a message to guide you.
NOTE: THE UNIVERSITY OF ILORIN IS ONE OF THE UNIVERSITIES THAT ACCEPT IJMB FOR ALL COURSES
OUR ADVISE TO YOU ABOUT IJMB PROGRAMME
Let us take this opportunity to advise the general public concerning Ijmb programme. We advise candidates against late registration. Anything later than September is naturally too late for Ijmb. Unless the candidate believes he's capable of catching up with all that have been taught and learnt, we advise s/he waits for a new session. This is because most of those who often fail Ijmb are those who resume late.
It might be difficult to catch up with the things the Ijmb centre had done for the previous four or five months.