IJMB CENTRES IN IBADAN. OYO STATE IJMB CENTRE. IBADAN IJMB FEES. IBADAN IJMB SCHOOLS.
For accurate and reliable information about Ibadan Ijmb study centres and Ijmb centres in Oyo state generally, and also other information concerning Ijmb programme as a whole, call us on 09067866762 or 08079859795. (08160120236 for WhatsApp)
ABOUT IJMB STUDY CENTRES IN IBADAN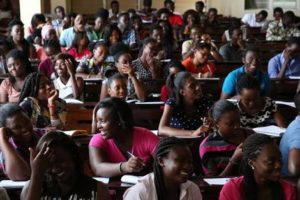 There are recognised Ijmb centres in Ibadan and accredited IJMB centres within Oyo state. We have both IJMB study centres and Ijmb registration centres in Ibadan and  around Oyo state. For candidates who reside in Ibadan and any part of Oyo state, you can now register for IJMB programme without leaving Ibadan.
And for those who will not want to obtain their IJMB form online, don't bother. You don't have to travel to other states to obtain your Ijmb form because we have IJMB registration centres inside the University of Ibadan, Oyo State.
Also you don't have to travel to other states against your will to study as there are enough Ibadan IJMB study centres to accommodate you.
Again, for those who reside in Lagos, Abeokuta, Osun State, and wish to study in Ibadan, be rest assured we will guide you to the best Ibadan Ijmb study centres. We have very good IJMB study centres in Ibadan and around Oyo State.
IBADAN IJMB FORM AND REGISTRATION
About Ijmb form and Ijmb registration in Ibadan, Oyo State, candidates can now obtain Ijmb form at the University of Ibadan. We have chosen that environment for our Ijmb registration centre because it's easy to locate. But candidates should know that there is no Ijmb study centre inside the University of Ibadan.
Don't allow anyone deceive you. None of the Ijmb study centres in Ibadan is located inside the University of Ibadan. You can only obtain your Ibadan ijmb form and register for ijmb programme at the university of Ibadan. You can not have your ijmb study centre there. And know that the university of Ibadan doesn't admit Ijmb students.
Note: you can also register for IJMB programme for other states at our Ibadan IJMB registration centre.
 Read about Ijmb form and registration procedures here
Nevertheless, that doesn't mean the location of our Ibadan Ijmb study centres are not conducive. Our Ijmb study centres are located in the right environment. Yes, you can be rest assured that if you register with us, we will direct you to a very serene environment where learning is very easy.
Read about other accredited IJMB study centres in Nigeria
IBADAN IJMB CENTRES FEES
 IJMB FEES FOR IBADAN STUDY CENTRE
Our Ijmb study centres in Ibadan are very affordable. Ijmb fees for Ibadan are, over the years, between #140,000 and #150,000. These fees include Ibadan IJMB accommodation fee, Ibadan IJMB tuition fees and acceptance fees.
BREAKDOWN OF IJMB FEES IN IBADAN CENTER
Ijmb form :#8,000.
Acceptance fees : #15,000
Tuition fees : #100,000
Accommodation fees : #35,000.
NOTE: Candidates should know that this is not the permanent total of Ibadan IJMB fees yearly. Sometimes, the fees might be less or more.
Also, candidates should know that the number of Ibadan Ijmb study centres is increasing every session. But they should be well assured to get into the best ijmb study centre in Ibadan, through us. We have always said this and we will continue to say it. We know the performances of all the Ijmb centres in Ibadan, so we know the right Ibadan ijmb study centre for you. By this all you need to do is to register for your Ibadan Ijmb programme, through us.
Check out the list of Universities that accept IJMB here.
HOW TO REGISTER FOR IJMB IN IBADAN
IJMB REGISTRATION IN IBADAN CENTRE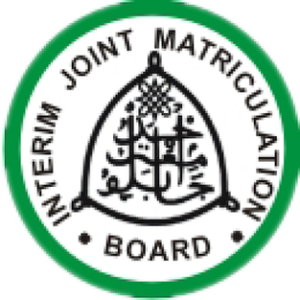 How to register for Ijmb programme in Ibadan, Oyo State:
  We have always advertised the various ways of registering for ijmb programme with us. And basically, there are two major ways.  You can obtain your Ibadan IJMB form online from our IJMB REGISTRATION PORTAL. Or you can visit our Ijmb registration centres closest to you. It doesn't have to be the state in which you want to study.
Also, you can register through your email address. All you need to do is to mail us @dd[email protected], requesting for the form. We will then forward you the form alongside a message to guide you.
NOTE:  University of Ibadan requirements for Ijmb is nothing. This is because the University of Ibadan doesn't accept Ijmb programme or consider Ijmb candidates for admission.
But Ijmb candidates that wish to cross to any of the universities in Oyo state, after their Ijmb programme, like Dominican University, Lead City University, Ajayi Crowther University, Ladoke Akintola University of Technology, should know the requirements are the same.  For Lead City requirements for Ijmb admission, Ladoke Akintola University Ijmb requirements, among others, contact us.
OUR ADVISE TO YOU ABOUT IJMB PROGRAMME
Let us take this opportunity to advise the general public concerning Ijmb programme. We advise candidates against late registration. Anything later than September is naturally too late for Ijmb. Unless the candidate believes he's capable of catching up with all that have been taught and learnt, we advise s/he waits for a new session. This is because most of those who often fail Ijmb are those who resume late.
It might be difficult to catch up with the things the Ijmb centre had done for the previous four or five months.
Read also:
Ijmb Centres in Lagos
Best Ijmb study centres in Port Harcourt, Rivers State.
CONCLUSION
There are many Ijmb study centres in Ibadan, but we know the right one for you. Contact us today. For further enquiries, drop your comments below. Remember we are always here to guide you through your direct entry admission. With us, you will get to study at the best Ibadan Ijmb study centres.
We wish you luck!