IJMB STUDY CENTRE IN LAGOS
IJMB Study Centre in Lagos is at Palm Grove Bust Stop, Ikorodu Road, Lagos and that's where you  should be for your Ijmb Programme in Lagos.
Unless you are running your Ijmb program in Ilorin, but if in Lagos, one of the best and accredited Ijmb Centre in Lagos is at Palm Grove.
We say this because of what the centre has achieved over the years.
See, Ijmb is becoming very competitive. So, to gain admission into 200level without Jamb via Ijmb, you need the best Ijmb Centre to help you. And if you are running your programme in Lagos, we are just the right place to come.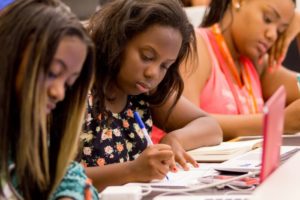 LAGOS IJMB OFFICE/IJMB OFFICICE IN LAGOS
If you're looking for the Lagos IJMB Office to purchase your IJMB Form, we are at Palmgroove. For IJMB 2020/2021 Form and registration, visit our Ijmb Centre at Palmgroove.
Wherever you are coming from within Lagos  State, once you get to Oshodi, take a bus going to Yaba, alight at Palmgroove bus stop and then call us on 09067866762.
LAGOS IJMB CENTRE
Once you complete your IJMB registration, either through our Online Ijmb Registration Portal or at our office, next thing is to resume.
Lagos Ijmb Centre is at Palm Grove and Ikeja. You must have stipulated the one you want during the course of registration.
LAGOS IJMB CENTRE REGISTRATION REQUIREMENTS
The things you need to register for IJMB is the same everywhere as with our Ijmb Centre in Lagos.
You need ten passport photographs of yourself to take with you when coming to our Ijmb centre in Lagos.
O'level Results. But if it's not ready, you can use Awaiting Result. You will have to indicate that in your form.
Then the sum of N8,000 which is Ijmb form and IJMB Registration Fee. Candidates should note that the official fee for 2020/2021 Ijmb Form is N8,000 only.
READ ABOUT UNILAG JUPEB REGISTRATION PROCEDURES HERE
FOR THOSE ASKING HOW MUCH IS IJMB FORM IN LAGOS
When candidates and parents call us, they ask this very question; how much is IJMB Form in Lagos?
We understand that a lot of IJMB Websites sell Jupeb Form for various prices. Ranging from N8, 000 to N15, 000.
IJMB Form for Lagos IJMB Centre is N8, 000 with us.
HOW TO BUY IJMB FORM IN LAGOS 
To buy your Ijmb Form in Lagos, visit our Lagos IJMB Office at PALMGROOVE Bus Stop. And you can call us for directions when coming.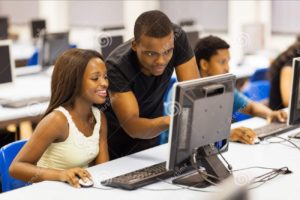 How to register for IJMB in Lagos is very simple. Once you're able to locate our IJMB CENTRE, our officials there will help you through your registration.
Or, simply go to our IJMB Registration Portal and fill the form online.
HOW MUCH IS IJMB FEES IN LAGOS
One of the frequently asked questions by interested candidates is to know 2020/2021 IJMB Fees for IJMB Centres in Lagos.
It will cost you N240, 000 to run your program at our Ijmb Centre in Lagos. This N240, 000 includes your tuition fees, acceptance fees, accommodation fees, text books and practicals.
But for those who do not need our hostel accommodation, your fees for our Ijmb Centre in Lagos is N200,000.
If this is too much for you, you may consider our Ijmb Centre in Ilorin. With accommodation, Ijmb fees in Ilorin is N180,000 and N150,000 without accommodation.
DOES IJMB CENTRE IN LAGOS ACCEPT PAYMENT ON INSTALMENT
Yes, IJMB Centre in Lagos accepts payment on instalment. This means that you can pay your 2020/2021 School Fees of N240,000 or N200,000 in bits. This is for those who can't afford to pay the fees all at once. That's not a problem. We want you to resume lectures as soon as possible.
WHICH UNIVERSITY WILL OFFER YOU 200LEVEL ADMISSION AFTER RUNNING YOUR IJMB PROGRAM IN OUR IJMB CENTRE IN LAGOS
All the Universities accepting IJMB are open for you even if you did your program in Lagos Ijmb Centre.
Register today, purchase your 2020/2021 IJMB FORM and begin your journey into 200level without writing Jamb.
For more enquiries, call our admission officer on 09067866762.