IS THE 2022/2023 JUPEB REGISTRATION  NOW AVAILABLE?
YES! This is to inform the general public that the 2022/2023 Jupeb Registration Form is now available for purchase nationwide for just N10,000. We advise that candidates that have interest in registering for the 2022/2023 Jupeb Session to start their registration processes without delay.
UPDATE: The deadline for 2022/2023 Jupeb Registration is 29th January, 2023. 
For Quick Enquiries, call us on 09067866762.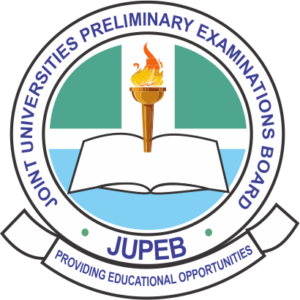 READ ALL ABOUT THE JUPEB PROGRAM
Over the years, Jupeb (Joint Universities Preliminary Examination Board) has been helping hundreds of students gain admission into the Universities of their choice without the need to write Jamb. After the usual 10months that candidates spend at our various Accredited JUPEB Centres Nationwide, they move into 200level to study the course of their choice.
And because of how well we groom our candidates and prepare them for life in the university, hundreds of parents opt for the Jupeb programme for their children and wards in seek of tertiary admission. The case is not different this year. Our offices nationwide have been receiving calls and texts of enquiries, most especially on when the 2022/2023 Jupeb Registration form will be on sale, and when the deadline would be. We promised to inform and update you and this post is just for that.
WHEN WILL 2022/2023 JUPEB REGISTRATION START?
NOW!
Interested Candidates can now begin their 2022/2023 Jupeb Registration Procedures on our Online Registration Portal or visit any of our Jupeb Centres Nationwide.  You do not have to wait until deadline before you register, try to register as early as possible.
WHEN IS THE CLOSING DATE FOR 2022/2023 JUPEB REGISTRATION PROCEDURES
It has come to our notice that some websites and agents are saying that the second week of April is deadline for 2022/2023 Jupeb Registration. That's a blatant lie. This is a trick many use in order to send panic into unsuspecting students. And then coerce them in obtaining the 2022/2023 Jupeb Registration Form with the wrong centres and websites. Many of these websites misinform candidates for personal gain. Once the deadline set by these websites elapses, they quickly set new ones. And what they tell students is that the deadline has been pushed back. Don't believe them.
For now, there is no official closing date for the 2022/2023 Jupeb Registration Form. And this is because resumption is still far ahead. But this does not stop you from registering today, as the registration is still ongoing. (The closing date for the 2022/2023 Jupeb Registration is January 29th, 2023).
 How Can I Register For 2022/2023 Jupeb Program?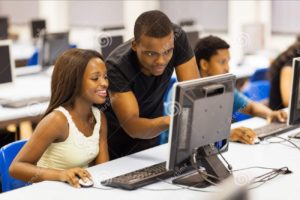 This is another part where you have to be careful.
As a candidate or parent, we are sure you want a Jupeb Centre where you can be sure of success, close montioring of your wards as well as their unnegotiated security. Obtaining the 2022/2023 Jupeb Registration Form is not the core, it is what happens during and after the 10months duration of the 2022/2023 Jupeb session. And we know that the paramount for all candidates is to secure admission into 200level without writing Jamb. To achieve this, you have to be very careful when choosing where to run your 2022/2023 Jupeb Program.
If you desire to register directly with a particular university, we advise that you visit the campus of such university
But if you are willing to register with an affiliate Jupeb Centre in any State Nationwide, you have come to the right place. Here, we will guide you to the Best Accredited Private Jupeb Centres in the State of your choice.
HOW TO REGISTER FOR THE 2022 JUPEB PROGRAM ON OUR WEBSITE
First Step: Make Payment (Jupeb Form is 15,000).
You can proceed to the bank to make your payment or, you can also do a mobile transfer to the following account:
ACCOUNT NUMBER: 2035929712

Account Name: A LEVEL PROGRAMMES EDUCATIONAL CONSULTS 

Bank Name: FIRST BANK
After Payments, you can then Fill the Form Here with Capital Letters Only.
And don't forget to also upload your Passport and payment invoice or bank teller. You will be contacted after registration. To clarify on anything , you can call 09067866762  after or during registration.
Also, to avoid falling into the hands of fraudulent people, you can visit our Jupeb Centres to register. To get the address to our Jupeb Centre closest to you, call us on 09067866762.
HOW TO KNOW THE CLOSING DATE FOR THE 2022/2023 JUPEB REGISTRATION FORM?
A lot of websites will publish different dates as the official deadline for the 2020 Jupeb Registration Form and that will confuse you.
To know the true date when the 2020 Jupeb Registration is closing, visit the website of the university you want go. Or call us.
ACCREDITED CENTRES FOR 2022/2023 JUPEB SESSION
We have Accredited Jupeb Centres in the following States, among many more:
Accredited Jupeb Centres in Lagos
Accredited Jupeb Centres in Ibadan
Jupeb Centres in Port Harcourt
Accredited Jupeb Centres in Abuja
Accredited Jupeb Centres in Anambra, Enugu, Ilorin, Asaba,
2022/2023 JUPEB PROGRAM SCHOOL FEES
Most parents and candidates always want to know how much the Jupeb School fees is before committing financially to the program. Considering that we have accredited Jupeb Centres in various parts of the country, the school fees for all our centres are not the same.
The 2022/2023 Jupeb Fees for our Jupeb Centres in Lagos is between 250,000 and 400,000, depending on whether a candidate wants hostel accommodation or not. Also, it depends on the area a candidate wants his or her Jupeb centre to be located. To find out precisely how much you will be paying for the centre of your choice in Lagos, contact us directly on 09067866762.
In other places, such as Ibadan, Ilorin, Anambra, Enugu, Osun, Abuja, Asaba, Port Harcourt, Imo, among others, the 2022/2023 Jupeb School fees is between 250,000 and 325,000, depending on whether a candidate wants accommodation or not.
Note also that these fees can be paid on instalment.
For more enquiries, contact us 09067866762 (calls or Whatsapp).